Latest Photo Galleries
Signs of Tension
Published on 04/11/2016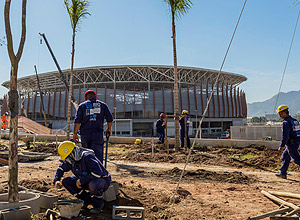 Rio: a City in Metamorphosis
Published on 11/19/2015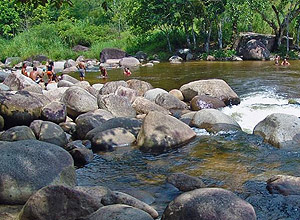 Crystal Unclear: A Future for Water Resources in Brazil
Brazilian Markets
18h20

Bovespa

-1,52%
78.898

16h43

Gold

0,00%
117

17h00

Dollar

+0,54%
3,6690

16h30

Euro

+0,49%
2,65250
Brazilians Succeed Abroad with "Diversity" in Design
06/13/2014 - 09h20
GIULIANA VALLONE
FROM SÃO PAULO
More than 20 years after releasing the "Favela", a chair from the Campana Brothers made with wooden slats, this piece is still the most important reference in design around the world now made in Brazil. Only this time, it is not the only one.
A "young wave" of artists in their 30s get recognition abroad when they apply new technologies and unusual materials in their creations.
People such as designers Brunno Jahara, Carol Gay, Guto Requena, Henrique Steyer, Jader Almeida and Zanini de Zanine, currently exhibiting their work abroad, sell to Europe and the United States and make partnerships with foreign brands.
"I feel that today there is great interest in Brazilian design, in a way I've never felt before. There is this new selection of industrial designers, but there is also another trend, more social, with artisan communities," said Adelia Borges, curator and history design teacher.
Brazilian contemporary design is influenced by the work of masters such as Lina Bo Bardi (1914-1992), Sergio Rodrigues and the Campana brothers, which have as their main characteristic the diversity theme.
To make the Noize chair, the Sao Paulo resident Guto Requena, 34, digitalized the Giraffe chair project, from Bardi, and with the help of a software, integrated to the design the sound waves captured in Santa Ifigenia Street in downtown Sao Paulo.
The result is a unique piece, printed in 3D, exposed in several countries and that arrives in November to the Museum of Arts and Design (MAD) in New York.
"I have given many lectures abroad. There is great interest in the new design and the Brazilian architecture," said Requena.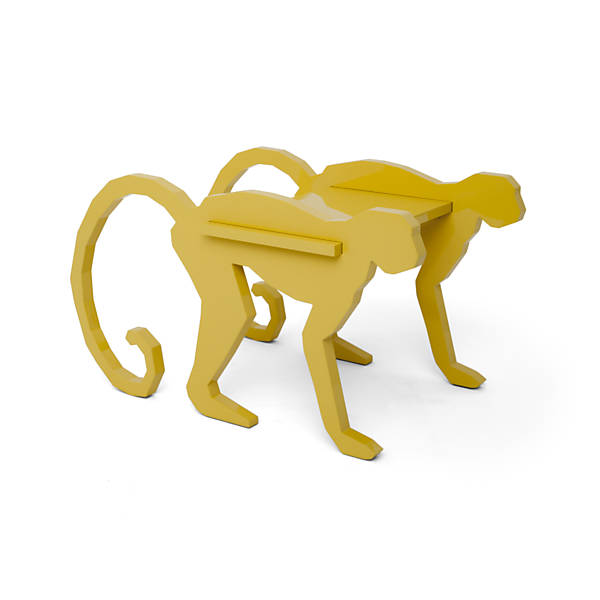 "Our work raises curiosity because we do a lot with little. You see a samba school and you think it has a giant structure. But, the decoration of a carnival float is made with that wrapping paper used to hold a Brazilian typical birthday sweet," he adds.
The Sao Paulo resident Carol Gay, 38, uses recycled rubber tires and seatbelts on her furniture.
"I learned with the Campana brothers to value ordinary materials. The idea is to give new functional and aesthetic value," she says. She is represented by James Gallery, in Paris, that exhibits and sells her products in Europe.
This concern is also seen in the work of Rio's resident Brunno Jahara, 35, who uses recycled plastic and wood.
The designer sells abroad through L'Arcobaleno store, with offices in Germany and the US. Some of his furniture, just as with the Campana brothers reminds us of the improvisation seen in Brazilian favelas.
"They still use 'favelization' because there is a sense that it works; it sells," says Adriana Kertzer, MAD assistant curator and author of "Favelization". "But I'm interested in people who adopt a supranational language, taking the discourse beyond Brazilian stereotypes."
Without an academic tradition, the Brazilian design is shaped by cultural diversity.
"We do not have the European stiffness; I do not need to comply with a textbook. Here we do everything, serious furniture, most irreverent products. Our main feature is freedom," says Henrique Steyer, 34.
Irreverence is taken seriously in the work of this Brazilian from Rio Grande do Sul, who launched in 2013 the collection "É o Bicho", with pieces in animals shapes.
Earlier this year he launched his collection signed by Florense, the Brazilian furniture brand that distributes to the United States, Mexico and New Zealand.
In the more serious end, reference to modernists such as Sergio Rodrigues and Joaquim Tenreiro can be seen more in Zanine de Zanini and Jader Almeida works.
Son of the architect and furniture maker Zanine Caldas (1919-2001), Zanini, 35, while in college, followed the work of Rodrigues for a year.
"If you had to summarize the Brazilian design in two words, I would say that is warm and informal. But what attracts me the most is the diversity that our vast territory and our miscegenation offer us," said the Rio resident, who produces for the Italian Cappellini.
Almeida, 32, from Santa Catarina, began working in the furniture industry at 16. Since 2004, he develops products for the Sollos industry and last year started working for the German ClassiCon team.
"I have concerns about the scale, proportion and combination of materials. I do not have a trait that follows a stereotype. I seek longevity in design," he says.
Translated by SIMONE PALMA