Latest Photo Galleries
Signs of Tension
Published on 04/11/2016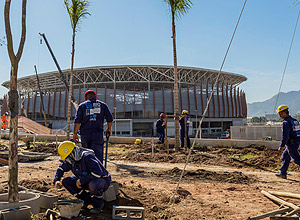 Rio: a City in Metamorphosis
Published on 11/19/2015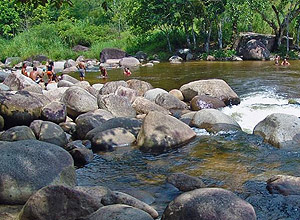 Crystal Unclear: A Future for Water Resources in Brazil
Brazilian Markets
17h19

Bovespa

+0,76%
112.143

16h43

Gold

0,00%
117

17h00

Dollar

-0,33%
5,4240

16h30

Euro

+0,49%
2,65250
Call Girl Releases Book That Tells of Her Experiences With High Society in the Outlying Area of São Paulo
07/21/2014 - 11h44
GABRIELA YAMADA
FROM RIBEIRÃO PRETO
Men with Rolexes on their wrists accompanied by women wearing jewelry and high heels - and nothing else: this was the dress code at a private sex party for high-society couples in Ribeirão Preto (SP).
The party took place last year at a luxurious farm in the same area where the couples live, according to Lola Benvenutti, codename for 22-year-old call girl Gabriela Natalia Silva.
The events of that night are all detailed in her book, "The Pleasure is All Ours" (publisher MosArte), which will be released in August.
Fewer than two years ago, the escort was known for dishing the details of her dates with clients on her self-named blog. At the same time, she was attending her last of language and literature classes at UFSCar (Federal University of São Carlos).
Her story reminds Brazilians of former-call girl Raquel Pacheco, known as Bruna Surfistinha, who also told stories of her dates in a blog, which led to a book and feature film.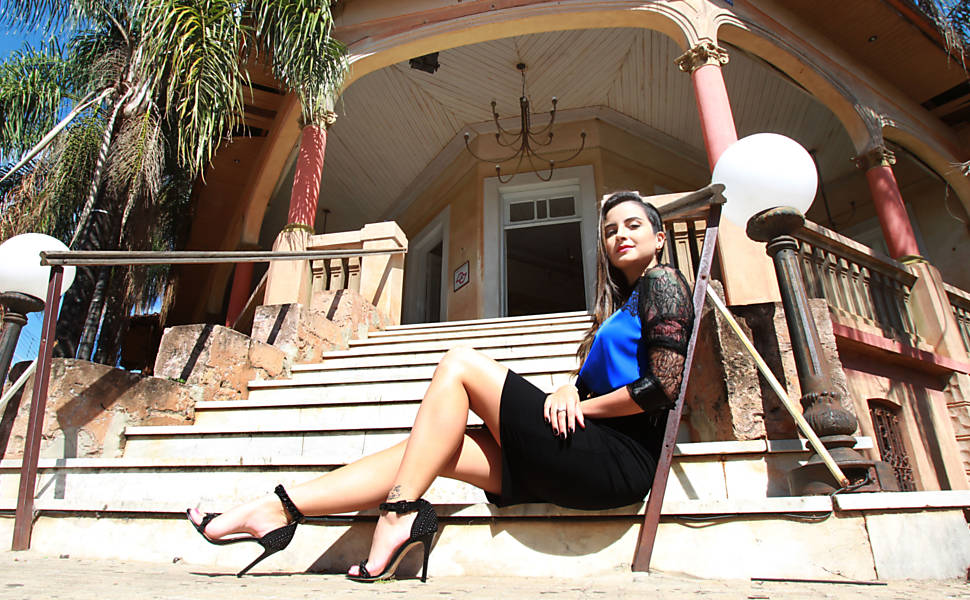 "It was all very sophisticated. I had already participated in swinger parties, but they were more modest. In Ribeirão, it was completely ostentatious," she says.
There were 15 couples - doctors and their wives - at a farm with a country house and several rooms. According to Lola, the scene reminded her of Stanley Kubrick's film "Eyes Wide Shut" (1999).
The names of all the "characters" are kept secret in the book, which took a year to write and get ready for publication.
In it, beyond the stories of dates with clients and tips on how to spice up a relationship, the author defends the idea of sexual freedom. "I do what I do because I like it, because I am a woman, because I am human and have the right to draw my own path.
That's why the tone of the book is light and its passages fun, she says. "The book is in this sense: to be free to enjoy life, a partner, alone."
It was the path of pleasure that Lola says led her to discover love for herself. Called the "ugly duckling" at school, she decided to love herself.
The first time she had sex for money, Lola says, was at 17 years old, but she didn't continue with it then. There were repercussions in her city of Pirassununga (SP).
"I'd always been curious to know how [prostitution] works," she says. "When I was a child, I took the clothes off of Ken and Barbie, put them one on top of the other and simulated that they were having sex."
ON THE SKIN
Lola says she plans on publishing other books. She has literary passages tattooed on her body.
On her back, a verse from Manuel Bandeira: "saying repeatedly that it was sunny outside." On her left wrist, a phrase from João Guimarães Rosa: "I say: reality is not at the end or the beginning. It only shows itself in the middle of the crossing."
She has projects for workshops and lectures. She doesn't think about dating. Her disbelief in monogamy, she says, is one of her reasons for choosing her current profession.
When posing for Folha, she tried to maintain an image of glamour, far from the stereotypical call girl. "My idea is not to appear on TV with my butt out, to have 15 minutes of fame and to say I dated a soccer player," she says.
Without revealing figures, she says it is possible to earn money in her profession "if you know how to be administrated."
She says she is realistic and knows her career will be short, mainly because "beauty fades and it's very wearing to always be pretty."
Still, she swears she does not regret having chosen her current profession.
"I've never been as happy as I am now, because I am who I really am. There is no greater joy than not having to fool yourself," she says.
Translated by JILL LANGLOIS