Latest Photo Galleries
Signs of Tension
Published on 04/11/2016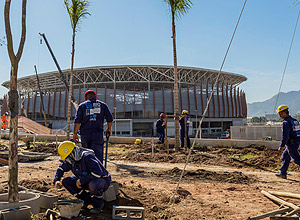 Rio: a City in Metamorphosis
Published on 11/19/2015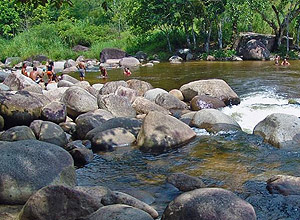 Crystal Unclear: A Future for Water Resources in Brazil
Brazilian Markets
14h38

Bovespa

+0,04%
114.697

16h43

Gold

0,00%
117

14h47

Dollar

+0,97%
5,5070

16h30

Euro

+0,49%
2,65250
Marina Silva Has Support of Campos Family Following Presidential Candidate's Death
08/15/2014 - 09h53
NATUZA NERY
SPECIAL ENVOY TO RECIFE
RANIER BRAGON
FROM BRASÍLIA
The political legacy left by Eduardo Campos has been passed on to his main heir, his wife Renata, who has expressed her support to friends and political allies for Marina Silva to step up to represent the Campos family on ballot paper as presidential candidate.
Presidential Candidate Eduardo Campos Dies in Plane Crash in Santos
Campos' only sibling, Antônio Campos, was the first family member to speak publicly in favor of his brother's vice-presidential candidate Marina Silva.
"I am confident [that] this would be Eduardo's wish", Antônio wrote one day after the the presidential candidate was killed in a plane crash.
In addition to relatives, the leadership of every one of the five political parties that are part of the league headed by the Brazilian Socialist Party (PSB in the acronym in Portuguese) have said to Folha to back the former senator, Campos' vice-presidential running mate after the announcement in October 2013 and her subsequent involvement in the then state of Pernambuco's governor in his presidential project.
Within PSB Silva's name is still met with resistance.
Folha has assessed that the decision regarding a replacement for Campos will have to undergo Renata Campos' approval, who was referred to by her husband as "dona Renata".
Since she received news of her husband's death, Renata has not spoken about the electoral near future and is instead grieving alongside her family and with the addition of the pilgrimage of people who stop by her home, in Recife.
Renata, however, does not want to see her husband's work lost.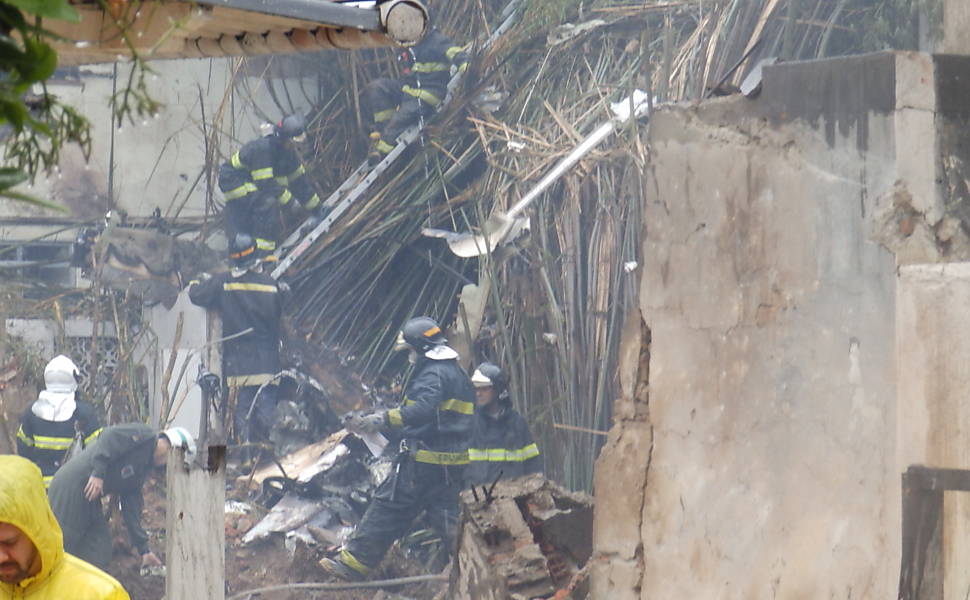 Renata played a bigger role than just the politician's wife. She was her husband's emotional north, who publicly thanked her for her support. She was influential and contributed in all decisions made by the man who she fell in love with when she was a teenager.
Eduardo Campos worshipped his wife. Once, when asked for an impromptu interview alongside the potential first-lady, he said: "She is the whole picture, not just an auxiliary piece. She understands politics and is very sensible".
Similarly to her husband, Renata's image is respected within PSB specifically due to her role next to Campos.
Nevertheless, there are not bets on the possibility of her standing as a candidate, even as the vice-president, for instance, although it is unanimous in the state of Pernambuco that Renata holds electoral potential.
Friends and close political allies that visited the family since the news of the accident affirmed that Marina Silva's choice as the presidential candidate would have been approved by Campos.
Unison within PSB around Silva would prove a great challenge, because the alliance between Campos and Silva lay exclusively between them than with other political leaders.
Translated by CRISTIANE COSTA LIMA