Latest Photo Galleries
Signs of Tension
Published on 04/11/2016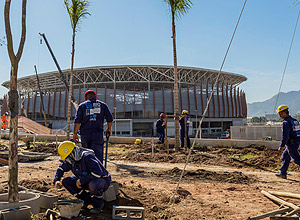 Rio: a City in Metamorphosis
Published on 11/19/2015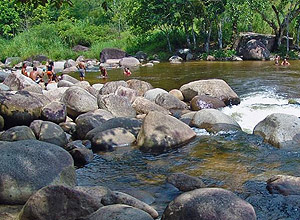 Crystal Unclear: A Future for Water Resources in Brazil
Brazilian Markets
17h49

Bovespa

+0,18%
104.490

16h43

Gold

0,00%
117

16h58

Dollar

+0,94%
4,1660

16h30

Euro

+0,49%
2,65250
Opinion: The Challenge of the Opposition with a President Weakened by Crisis and Corruption
03/27/2015 - 08h44
FERNANDO CANZIAN
FOLHA COLUMNIST
Bootleg turn; 180 degrees. This describes Rousseff's second turn. Even if she wanted to, the President could not do differently. The reality and the market have put her on her knees. As additional humiliation, motivated by corruption, her approval ratings are the worst for a Brazilian president at the beginning of term.
 
Without option, the president's turnabout goes in the right direction. That puts other political forces and the opposition in a tough dilemma: whether or not give this chance to Rousseff and Lula's Workers' Party to fix things.
 
In 2005, at the height of the "mensalão" scandal, they opted for letting Lula bleed, instead of killing him politically. Back then, impeachment was not mentioned like today. The former President was re-elected in the following year, with an economy that finally overcame the 2002/2003 crisis.
 
It would not be unusual to see a script like that now, with Lula running for presidency again in 2018. It is quite likely that if the fiscal adjustment works out fine, the recovery will be relatively firm, putting the economy on track in two, three years' time.
There is an extra bonus: the country enters the current crisis with one of the lowest unemployment rates in history. Low unemployment makes it more difficult to contain inflation. However, with recession on the horizon and without this year's heavy adjustments on rates and petrol prices, the inflation should start falling naturally in 2016.
 
The big downside is the effect that Petrobras and the contractors involved in Operation Car Wash will have on investments. The "size" of the consequence is still unknown, as well as the positive effect that the new rounds of concessions given by the State to run airports, railways and roads may have.
 
Under normal conditions, after the adjustment is made, the country and Rousseff should come out relatively OK. Good enough to keep the project of Lula's election in 2018. He was the country's most popular President - with approval ratings of 83% great-good - at the end of term.
 
But we're not under normal conditions. Weakened by a rebel Congress and amid an unprecedented corruption scandal, the President betrayed her voters and now is rejected by 62% of Brazilians. The package comes with street demonstrations that may grow.
 
The political calculation regarding killing or bleeding Rousseff takes all these into account.
Translated by JULIANA CALDERARI
Read the article in the original language
Pedro H. Tesch/Brazil Photo Press/Folhapress
Weakened by crisis and corruption, Rousseff betrayed her voters and now is rejected by 62% of Brazilians