Latest Photo Galleries
Signs of Tension
Published on 04/11/2016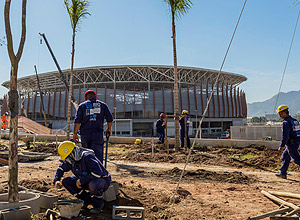 Rio: a City in Metamorphosis
Published on 11/19/2015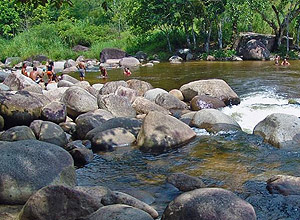 Crystal Unclear: A Future for Water Resources in Brazil
Brazilian Markets
17h35

Bovespa

-1,33%
106.296

16h43

Gold

0,00%
117

17h00

Dollar

-0,74%
5,6250

16h30

Euro

+0,49%
2,65250
Brazilian Former President Lula da Silva Is Investigated for Influence Peddling
07/17/2015 - 08h51
MÁRCIO FALCÃO
FROM BRASÍLIA
The Federal Prosecutor's Office in the Federal District opened a formal criminal investigation into former President Luiz Inácio Lula da Silva.
The Workers' Party (PT) member will be investigated for influence peddling in favour of Odebrecht in Brazil and abroad in relation to works financed by Brazil's state development bank (BNDES).
The case was under preliminary investigation. Now, Lula is officially investigated and the Federal Prosecutors can break secrecy and obtain search and seizure warrants.
The prosecution also decided to ask the task force that investigates the corruption scheme at Petrobras to share any evidence found in Operation Car Wash (Lava Jato) related with the construction company and, eventually, with the former President.
As a next step, it is expected that Lula gives testimony. The suspicion is that he has improperly exercised influence over BNDES to finance Odebrecht works, mainly in countries of Africa and Latin America.
The contractor paid for several overseas trips for him after he left the Presidency. Lula denies any wrongdoing.
In the probe's initial phase, the Prosecutor's Office demanded that Instituto Lula handed over the former President's travel schedule in Latin America and Africa from 2011 to 2014.
Odebrecht had to inform whether the company paid for international trips for him and if they were related with the company's investments in foreign markets.
The Prosecutor's Office required the Ministry of External Relations (Itamaraty) delivered copies of diplomatic telegrams and dispatches regarding Lula's overseas trips, related or not with Odebrecht.
The main targets are visits to Cuba, Panama, Venezuela, Dominican Republic and Angola.
After initially checking the material, the prosecution has decided that there are elements for further investigation.
In the evaluation of the public prosecutors working on the case, Lula's relations with the construction company, BNDES, and the heads of State could be considered illegal.
Brazil's Criminal Code defines influence peddling as "requesting, requiring, charging or obtaining, for oneself or others, benefits or promise of benefit, practiced by a public servant in the exercise of the function, which may attract sentence of 2 to 5 years imprisonment."
Lula is also being investigated by the Federal Prosecutor's Office after being accused by businessman Marcos Valério of participating in the "mensalão" scheme. According to the prosecutor's press office, the probes are ongoing.
OTHER SIDE
A spokesman at Lula Institute stated that it received the news of the prosecutor's decision with "surprise", as it has delivered the requested information on the activities of the Institute to the attorney responsible for the case.
The Institute says the investigation will bring the opportunity of attesting the legality and fairness of its activities.
In a statement, Odebrecht said the former President was invited "to give lectures for businessmen, political leaders and opinion makers in events aimed at defending the potential of Brazil and its companies" and denied the interference of third parties in its contracts.
 
p(tagline). Translated by JULIANA CALDERARI
Read the article in the original language
Yuri Cortez - 25.out.2011/AFP
Brazilian prosecutors announced a probe into alleged influence peddling by Lula da Silva on behalf of scandal-ridden Odebrecht