Latest Photo Galleries
Signs of Tension
Published on 04/11/2016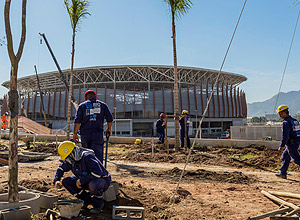 Rio: a City in Metamorphosis
Published on 11/19/2015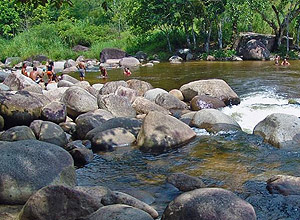 Crystal Unclear: A Future for Water Resources in Brazil
Brazilian Markets
18h25

Bovespa

-1,10%
124.612

16h43

Gold

0,00%
117

17h00

Dollar

0,00%
5,1750

16h30

Euro

+0,49%
2,65250
Sugar Invasion Spreads Diabetes and Obesity Among Xavante Native Brazilians
08/10/2015 - 09h37
LUCAS REIS
SPECIAL ENVOY TO SANGRADOURO INDIGENOUS LAND (MT)
Hundreds of Xavante indigenous people painted in red observe the feast on the floor. The sun was just rising but they all had spent the last 12 hours standing, dancing and singing at the celebration that ended a sacred ritual which takes place every 15 years.
It is time to replenish their energy, but very few items served at the feast have a connection with the traditional indigenous diet. There are several packages of sliced bread and flour, small loafs of bread, industrialized cakes and a lot of soda.
Famous for their great strength and warrior spirit, the Xavante people are succumbing in the face of a silent disease: diabetes.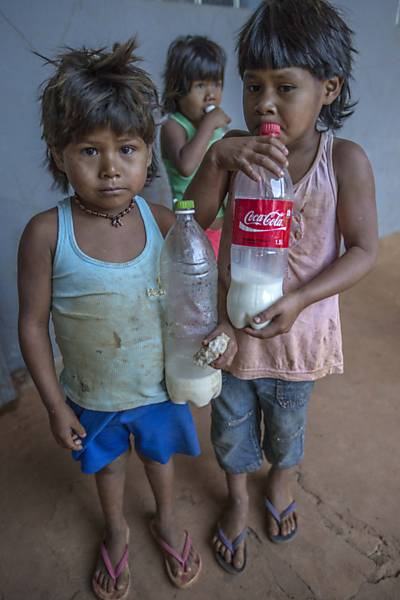 The epidemic is the result of a dramatic change in the diet of the indigenous people, who have abandoned traditional food, such as sweet potatoes, pumpkins and cassava.
Many have become addicted to soda. Coca-Cola is a big favorite among them.
A study by endocrinologist João Paulo Botelho Vieira Filho, an associate professor at Escola Paulista de Medicina, shows that 28.2% of the population in Sangradouro and São Marcos, two of the main Xavante lands, suffer from diabetes. Eight percent of all the Xavante people suffer from the disease.
Half of the more than 4,000 native Brazilians who live in those lands are overweight.
"The strength we used to have has nearly disappeared," says chief Domingos Mahoro, 58. His wife died of diabetes one month ago.
Rosalia Ro'odzano, 52, had a leg amputated. "I used to pass out and had crises, terrible pains. I did eat a lot of sweets and drink soda. I realized the way I was living and I changed it. But my children eat all types of food."
Angélica Wautomorewe, 60, used to have an unquenchable thirst. One day she woke up in an intensive care unit - she had been in a coma for a month. "I used to drink soda every day," she says. She has reduced the amount of sugar she eats and lowered her blood sugar levels. But she prefers herbs to insulin.
The children suffer from lack of nutrition control. Babies are born with more than five kilos, often with physical disabilities, such as cleft lip and no ears. Abortions and teenage diabetes are also frequent.
The Health Ministry says that it distributes food for children who are diagnosed with low weight. It also says that it "acts directly in trying to control diseases such as diabetes."
Translated by THOMAS MUELLO