Latest Photo Galleries
Signs of Tension
Published on 04/11/2016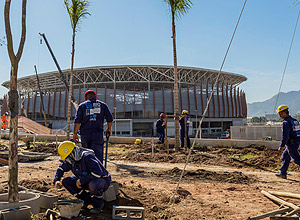 Rio: a City in Metamorphosis
Published on 11/19/2015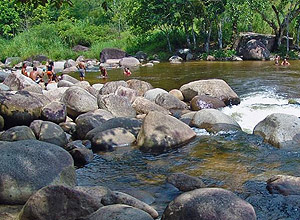 Crystal Unclear: A Future for Water Resources in Brazil
Brazilian Markets
10h45

Bovespa

+0,36%
73.699

16h43

Gold

0,00%
117

10h53

Dollar

+0,94%
5,1510

16h30

Euro

+0,49%
2,65250
Composition on Feminism and Marxist Authors Cause Debate on Brazil's National High School Exam
10/27/2015 - 10h02
EMILIO SANT'ANNA
FROM SÃO PAULO
Judging by the noise, the candidate who only discovered Simone de Beauvoir after last week's Enem (National High School Exam) should really be worried.
If it was only that, there would still be a way. Escaping the composition's topic –whether for not understanding it or not agreeing with it – ends in a zero and a year of study is lost.
Suddenly, the exam has won two passionate supporters: the pros, cons, and you -who took the test-are in the middle.
The whole problem began to unfold on Saturday (24) when an excerpt from the book "The Second Sex" by French feminist philosopher Simone de Beauvoir was used in the exam.
Social networks were on fire. Some students celebrated, others were angry; some politicians supported it, others were against it, and there were all sorts of comments.
Federal deputies Jair Bolsonaro (PP-RJ) and Marco Feliciano (PSC-SP) believe it was "imposed by the Workers' Party indoctrination" and it is "an offense to the intellectual development of our young people".
On Sunday (25), the second day of the exam, the discussion was deepened: "the persistence of violence against women in Brazilian society" was the topic for the composition.
The "hashtags" were: "#feministindoctrination", "#feminazis", "#crysexist" and "#Enem'slittlesexists".
The choice of authors in which the questions were based is among the complaints. The criticisms focus on the lack of balance between "Marxists" and "non-Marxists".
The questions of the National High School Exam come from the National Bank of Items supplied periodically, with notices published in the Official Gazette.
The Inep, an institute in charge of evaluating the country's educational system, states that the content of the exam and the composition topic are not previously known by the Education Minister or Inep's President.
Translated by JULIANA CALDERARI