Latest Photo Galleries
Signs of Tension
Published on 04/11/2016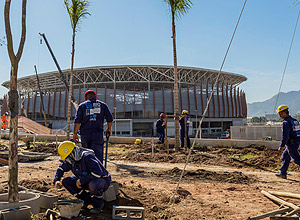 Rio: a City in Metamorphosis
Published on 11/19/2015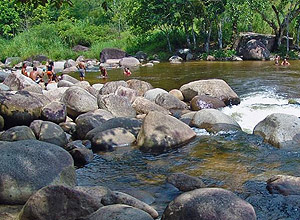 Crystal Unclear: A Future for Water Resources in Brazil
Brazilian Markets
18h24

Bovespa

+1,42%
78.602

16h43

Gold

0,00%
117

17h00

Dollar

-0,79%
3,8670

16h30

Euro

+0,49%
2,65250
There Is No Coup in Brazil, Says US Representative for OAS
05/19/2016 - 10h26
MARCELO NINIO
FROM WASHINGTON
The US ambassador for the OAS (Organisation of American States) dismissed the notion that a coup is underway in Brazil. He rejected the concern voiced by member states such as Venezuela, Bolivia and Nicaragua in the plenary of the organisation this Wednesday (18).
This is the first time that the American government has openly dismissed a notion that impeachment of suspended President Dilma Rousseff was a coup d'etat, as she has claimed. Until now, the US's position was one of cautious reticence, although it had constantly reiterated the conviction that the impeachment case respected democratic norms.
Michael Fitzpatrick, the American ambassador, intervened to contradict the claim made by the Bolivian and Venezuelan representatives that the impeachment was a coup.
The USA were the only country to vehemently reject the hypothesis, pointing out that the only place where democracy is at risk is Venezuela.
Last week, the Venezuelan government, currently facing extreme opposition among its populace, summoned their ambassador in Brazil back to Venezuela, in a dramatic anti-impeachment gesture.
According to Fitzpatrick, there is no doubt that in Brazil "there is a clear respect for democratic institutions and a clear separation of powers. In Brazil it is clearly the law that prevails, coming up with peaceable solution to disputes. There is nothing comparable between Brazil and Venezuela. It is in the latter where democracy is threatened."
"We don't believe that this is an example of a 'soft coup' or, for that matter, a coup of any sort. What happened in Brazil complied perfectly with legal constitutional procedure and totally respected democratic norms," he stated.
The ambassador of Brazil for the OAS, José Luiz Machado e Costa, also voiced his opinion, emphasising the "vitality of the democratic system" . He said that in Brazil "social rights and the interests of Brazilian society were clearly being prioritised."
He also questioned the involvement of other countries in Brazil's domestic issues, since many of these countries seemed reluctant themselves to accept external opinions regarding their state matters.
Argentina also spoke out in support of Brazil, stating its faith in the country's institutions.
The Secretary General of the OAS, Luis Almagro, revealed his public support for Rousseff and questioned several times the legal basis of the impeachment against her.
Also this Wednesday, the OAS Committee of Human Rights published a statement in which it described the cabinet formed by Michel Temer as a "step backwards", owing to the absence of women and black people.
Translated by GILLIAN SOPHIE HARRIS