Latest Photo Galleries
Signs of Tension
Published on 04/11/2016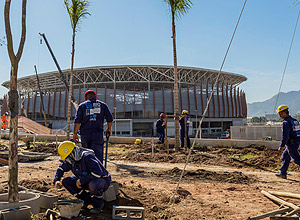 Rio: a City in Metamorphosis
Published on 11/19/2015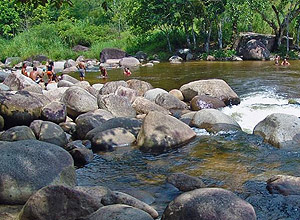 Crystal Unclear: A Future for Water Resources in Brazil
Brazilian Markets
18h19

Bovespa

-1,33%
69.815

16h43

Gold

0,00%
117

17h00

Dollar

+0,29%
3,7410

16h30

Euro

+0,49%
2,65250
Rapporteur of the Dilma-Temer Campaign Lawsuit Suggests Illegalities and Calls for Temer to Be Removed from Office
06/09/2017 - 12h34
MARINA DIAS
CAMILA MATTOSO
LETICIA CASADO
REYNALDO TUROLLO JR.
FROM BRASÍLIA
Following a three-day trial at Brazil's Superior Electoral Court, justice Herman Benjamin, the chairman of the case, delivered his opinion, calling on his peers to deem the Dilma-Temer presidential ticket illegal.
However, justice Benjamin was met with resistance from his peers in the court, indicating that the majority will not side with him.
According to Herman, who finished delivering his vote on Friday (the 9th), the Dilma-Temer ticket resorted to economic and political abuse, given that the campaign that got president Dilma and vice-president Temer elected used funds that were illegally obtained from state-run oil company Petrobras.
Justice Herman stated three facts that, according to him, should render the presidential ticket illegitimate: Petrobras bribe money that came from contracts with construction firms, a US$ 4.5 million payment to campaign strategists João Santana and Mônica Moura through offshore drilling company Keppel Fels, as well as kickbacks that were paid in connection to drilling contracts with company Sete Brasil.
He also said that the PT (Workers' Party) and PMDB (Brazilian Democratic Movement Party) parties had "accumulated illicit savings over the years" and used them to finance that year's presidential campaign.
Herman's view is that the politicians were well aware that their campaigns were financed using illegal funds, and therefore, need to be punished.
The rapporteur claimed that the Dilma-Temer ticket received the most funds from construction firms that were in on the Petrobras scheme, such as UTC, OAS, Andrade Gutierrez and Camargo Corrêa, and, therefore, they disputed that year's election with a "very unfair advantage" over the other candidates.
According to Justice Herman, in the initial motion, which was filed by the PSDB in 2014 calling for the winning ticket to be rendered illegitimate, the rival coalition specifically cited campaign funds that were illegally obtained from Petrobras through construction firms with ties to the state-run company.
His argument clashes with arguments brought forward by other justices, such as chief justice Gilmar Mendes, who said that Herman was widening the scope of the original lawsuit by trying to include the testimonies of informants who worked at Odebrecht, as well as former PT campaign strategists João Santana and Mônica Moura.
MAJORITY OPINION
Herman's long vote was delivered after a discussion regarding whether or not the testimonies offered by informants should be considered a central part of the case - which was what justice Herman wanted - or mere procedural formalities, which is what Superior Electoral Court chief justice Mendes wanted, as well as both Dilma and Temer's lawyers.
Even though the seven justices have not officially cast their votes yet, they did all position themselves throughout the trial, suggesting a hypothetical 4-3 vote (which can still change) against including the Odebrecht testimonies, and thus, most likely, absolving the presidential ticket.
Justices Luiz Fux and Rosa Weber sided with justice Herman Benjamin. Justices Admar Gonzaga, Napoleão Nunes Maia Filho and Tarcisio Vieira sided with justice Gilmar Mendes.
The justices are expected to position themselves in an identical fashion today, on Friday - which is when the trial will come to an end - thus absolving the Dilma-Temer ticket.
Translated by THOMAS MATHEWSON