Latest Photo Galleries
Signs of Tension
Published on 04/11/2016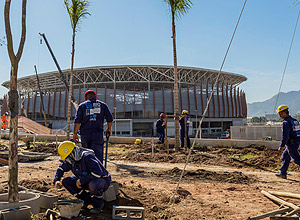 Rio: a City in Metamorphosis
Published on 11/19/2015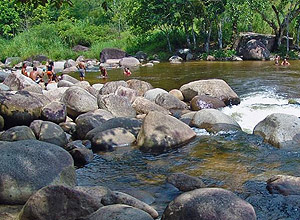 Crystal Unclear: A Future for Water Resources in Brazil
Brazilian Markets
18h19

Bovespa

-1,33%
69.815

16h43

Gold

0,00%
117

17h00

Dollar

+0,29%
3,7410

16h30

Euro

+0,49%
2,65250
Political Reform Would Create Public Campaign Fund of US$ 909 Million
06/16/2017 - 14h10
RANIER BRAGON
FROM BRASÍLIA
Seen until just recently only as an important measure for overcoming vices in Brazilian public administration, political reform has been sidelined in Congress and can be summed up in one point: the creation of a public campaign fund of at least R$ 3 billion (US$ 909 million).
The main section of congressman Vicente Cândido's (PT-SP Party) report has been ready and waiting for a vote for more than two months. It's been before a special commission for debate for 15 days that has yet to meet.
Due to lack of support, one of the primary components of the reform, the closed list, has been abandoned. In the closed list voters would no longer vote for candidates individually but for lists of candidates predefined by the political parties. The main argument in favor of this process is that it would drastically reduce the cost of campaigns.
Ever since 2015 corporations have been prohibited from making campaign donations. The 2014 election cost approximately R$ 6 billion [in current values] (US$ 1,82 billion), not including funds that weren't reported to the electoral officials.
With the closed list abandoned, Cândido is now pushing only for changes to the current model, like an increase in the maximum amount that individuals can contribute to campaigns (limited today to 10% of their previous year's income), beyond a restriction on the total number of candidates that a party can launch.
With the failure of the closed list, which would have resulted in cheaper campaigns, the political reform rapporteur confirmed to Folha that he will be presenting a new proposed text next week that will increase by nearly 50% the amount of the new public electoral fund for campaign financing.
In the original proposal, the fund would have been established at an amount of R$ 2,18 billion (US$ 661 million). Now, it will be increased to a total of R$ 3 billion (US$ 909 million). Congressman themselves are proposing that the amount be raised to R$ 6 billion, equal to the declared spending of 2014.
This amount would be in addition to the more than R$820 million (US$ 249 million) Political Party Fund - which today is the primary public source for party financing - and the free coverage on TV and radio that stations are required to broadcast during the electoral hour (nearly R$ 600 million [US$ 182 million]).
Translated by LLOYD HARDER