Latest Photo Galleries
Signs of Tension
Published on 04/11/2016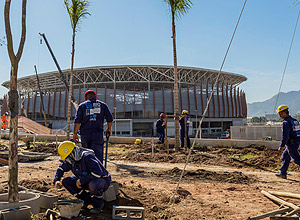 Rio: a City in Metamorphosis
Published on 11/19/2015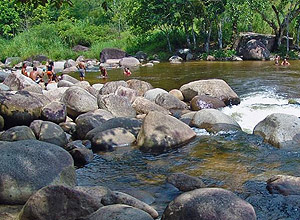 Crystal Unclear: A Future for Water Resources in Brazil
Brazilian Markets
15h20

Bovespa

-0,10%
126.961

16h43

Gold

0,00%
117

15h37

Dollar

+0,17%
4,9374

16h30

Euro

+0,49%
2,65250
Analysis: In Lula's Absence, Former Ministers Do Well in Polls, but Centrist Forces May Prevail
04/06/2018 - 11h33
The prison order issued against former president Lula has thrown the coming election up in the air, making it the most unpredictable one since the election following Brazil's redemocratization.
In a poll back in January, the Datafolha Institute had already demonstrated that abstentions rose significantly when the former president's name was not included in the race.
Back when the poll simulating this scenario was conducted, abstentions in the first round of the election made up 32% of the vote, while Jair Bolsonaro (PSL) led with 20% of the vote. Behind the congressman were Ciro Gomes (PDT), with 13% of the vote, and Geraldo Alckmin (PSDB), with 11% of the vote.
Abstentions dropped when Marina Silva (Rede) was included in the polls. While 35% of Lula sympathizers preferred to abstain in the absence of the former president, an equal share (33%) was split between Lula's former ministers Marina Silva (18%) and Ciro Gomes (15%).
Back in January, Lula voters backing Mr. Alckmin in the absence of the former president reached a maximum of 9%.
There is also room for alternatives within the PT, such as Fernando Haddad and Jaques Wagner. Lula would be an important political ally in light of the fact that he has considerable sway over his supporters who make up 35% of the electorate.
However, due to the prison sentence, it remains to be seen how an endorsement from Lula could be used by his adversaries.
It is important to point out that current political analyses that base their findings on polls that were conducted prior to the Supreme Court ruling that paved the way for the former president to be arrested ought to be prudent - even if they take into consideration polls that withheld Lula's candidacy.
Given how unprecedented and symbolic it all is, the impact that the images of Lula's arrest will have and the form in which his arrest will unfold in the eyes of public opinion ought to bring about changes in perception.
Back in the January survey, while 53% of Brazilians felt that the former president should be arrested, 56% did not think this would happen. Lula is simultaneously a divisive figure but also one of the key people in the coming election.
Translated by THOMAS MATHEWSON