President-elect Jair Bolsonaro (PSL) announced on Twitter that his future Minister of Science and Technology would be the astronaut Marcos Pontes.
"I inform that Lieutenant Colonel and Astronaut Marcos Pontes, an engineer graduated at ITA, will be nominated for the Ministry of Science and Technology. He's the fourth confirmed minister!" he wrote.

The announcement took place one day after Bolsonaro's first meeting with his core group, in Rio de Janeiro, to discuss names for his upcoming administration. The plan is to reformat the department; Communications, currently attached to Science and Technology, will be merged with Transportations and Infrastructure.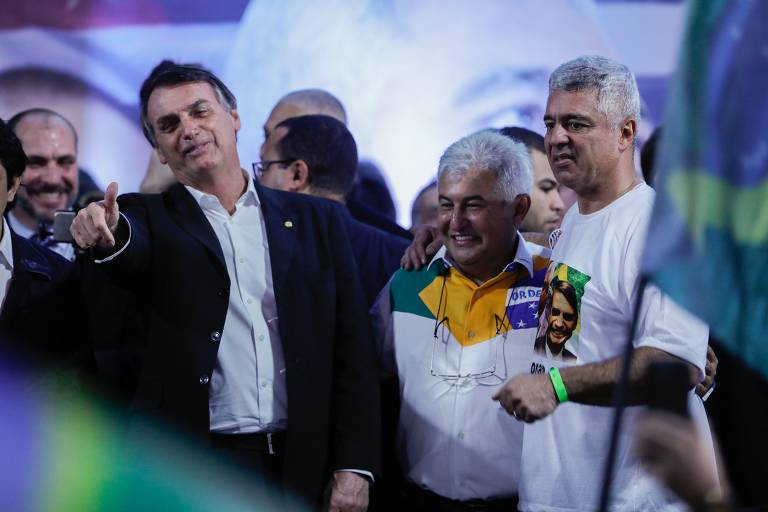 Marcos Pontes, in the photo between Jair Bolsonaro (L) and elected senator Major Olímpio, is going to be the next Minister of Science
Pontes will also take over the department responsible for higher education, currently attached to the Ministry of Education.
Since the Science and Communications merge in 2016, a large part of the academic community asked for the split. The idea gained traction not only for the symbolism but also because of cuts in federal funding for science. Since 2013, the department's budget fell by half.

Pontes, who became the first Brazilian astronaut during the Lula administration, were at a certain point considered to be Bolsonaro's running mate. He is the second serviceman to be appointed a minister. The first was General Augusto Heleno, named Minister of Defense.
Pontes publicly thanked Bolsonaro for the appointment. Announced as "one of the most important ministers in the administration", Pontes said he was living a "very special moment". He followed up by saying: "I'm at my country's service."
Translated by NATASHA MADOV

Read the article in the original language
​​