Precinct chief Karla Fernandes, the police officer responsible for investigating the sexual abuse allegations against John of God (JoĆ£o de Deus) said on Monday that the psychic wouldn't be tried for many of the accusations against him.
See also:
There are 15 cases currently under investigation in her division, and they refer to sexual molestation through fraud (in this case, using the victim's faith to commit sexual acts against their will).
According to Fernandes, until September 2018 the law established a deadline of six months after the fact for the victim to make a criminal complaint. But all of the allegations happened long ago, with no victims coming forward until now.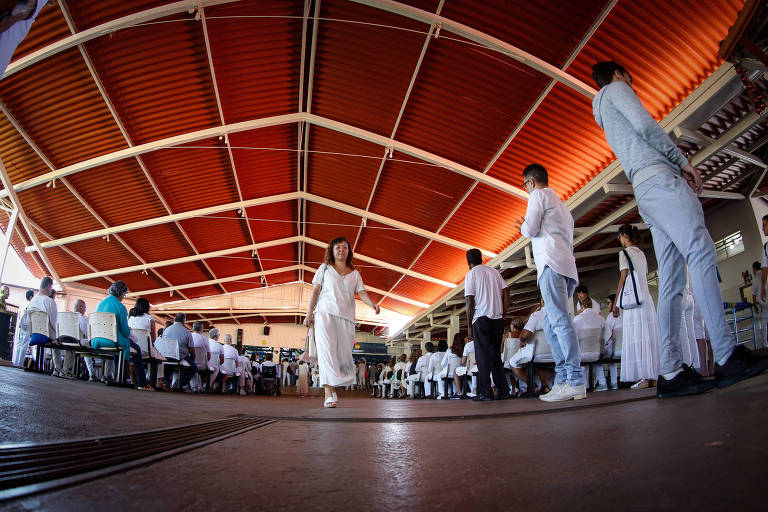 John of God's followers inside his spiritual healing center in AbadiĆ¢nia, GoiĆ"s
Folhapress
Since then, the law changed, but it is not retroactive for past offenses.
Fernandes pointed out that the victims should continue to come forward, even if the statute of limitations in their situations has expired because they can be witnesses and reinforce the evidence against JoĆ£o de Deus.

State Attorney Luciano Miranda, a member of the task force investigating JoĆ£o de Deus for sex crimes, also said on Monday that his office has already received 506 accounts of women saying that JoĆ£o de Deus molested them.

Translated by NATASHA MADOV