Latest Photo Galleries
Signs of Tension
Published on 04/11/2016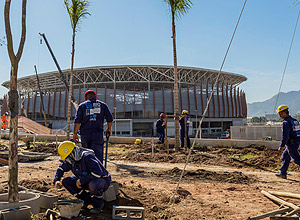 Rio: a City in Metamorphosis
Published on 11/19/2015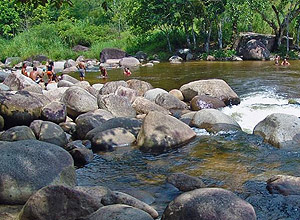 Crystal Unclear: A Future for Water Resources in Brazil
Brazilian Markets
18h23

Bovespa

-2,94%
112.256

16h43

Gold

0,00%
117

17h00

Dollar

+1,67%
5,5110

16h30

Euro

+0,49%
2,65250
Manifestation or Manipulation?
05/21/2018 - 12h55
The announcement that Folha, UOL and SBT plan to interview and debate former president Luiz Inácio Lula da Silva as the PT Party's pre-presidential candidate provoked a record number of complaints to the Ombudsman.
Out of the hundreds of messages received, only a small fraction actually came from traditional readers of Folha. The majority of the writers of the messages didn't even read the news that the three communication vehicles had requested Judicial authorization to conduct the activities in the newspaper itself but said that they had heard references to it on social networks.
They were urged to complain by the Come to the Street (Vem pra Rua) movement: "What shame? Folha, UOL and SBT decide they're going to interview and debate Lula in prison, totally ignoring the Clean Slate law. Why don't we write to them and protest this absurdity?" the activist group proclaimed on Facebook.
This episode brings up two different points I want to deal with here. The first is the discussion regarding how a newspaper should handle coverage of a fragmented presidential race, in which the pre-candidate that garners the most voter intention is under arrest.
Since it is contested, Lula's pre-candidacy is a newsworthy fact in and of itself. It isn't up to the newspaper to restrict, cut off, or play down the coverage. The former president, whether his name is present or not at the electronic polls, is a relevant figure in the election, either through alliance or opposition.
In seeking to provide equal treatment to electoral figures, Folha has an unambiguous position.
"There is clear journalistic interest in interviewing and debating former president Lula, who continues to be identified by his party as their pre-candidate for President of the Republic. It is likely that the Superior Electoral Tribunal will bar the former president's candidacy, but until this occurs, there is no automatic veto against his electoral claim", declares Editor in Chief Vinicius Mota.
Judicial meanderings regarding his confirmation or not as a candidate will have to be unraveled. Fairly or not, the presence or removal of Lula from the election will result in impacts that make the presidential succession of 2018 a unique, tense and potentially traumatic event.
The second point is how Folha should deal with pressure mobilized by groups, with persuasive tactics that are often aggressive or artificial.
This isn't the first time that this kind of mobilization has taken place. I have previously commented in this space about an episode in which an atheistic entity exhorted its followers to complain to the Ombudsman about their point-of-view being left out of a debate regarding religions.
The mobilization by Come to the Street, one of the groups that supported and argued for Dilma Rousseff's (PT Party) impeachment, is only an early rehearsal of what is yet to come in the electoral campaign. The *Folha*'s management says that it understands that "criticism is natural, especially in the political landscape, and we view it with respect".
It is necessary, however, to screen avalanches of messages like these carefully and with the proper balance. They can't simply be treated as political manipulation, and as a consequence, ignored. Actions undertaken by interest groups are legitimate. The greater their mobilization, the more attention they deserve from the newspaper.
Once again, they are news items in and of themselves. But instead of being understood as quantitatively measuring individually converging opinions, they must be subjected to critical scrutiny and be exposed to the reader universe transparently as the kind of group think that they represent.
140 days out from the election, coverage is lukewarm like the pre-campaign itself. The phase for launching trial balloon candidacies has come to an end. It seems highly unlikely that a name from outside of the traditional political establishment will run, after former Federal Supreme Court Justice Joaquim Barbosa and TV Presenter Luciano Huck both withdrew theirs.
A common characteristic of pre-election periods is that you can say - and treat as news - nearly anything and everything. Published information is frequently contradictory. One party says something today that means nothing tomorrow. It is important for Folha to provide its readers with information from behind-the-scenes, explaining and contextualizing every moment, based upon consistent fact finding.
The assumptions of balance, non-partisanship and unbiased viewpoint are followed as essential beacons. Folha has made mistakes, like giving different levels of prominence, without any basis in objective criteria, like percentages of voter intent measured in opinion polls, to interviews with potential presidential candidates,
Although there have been some interesting initiatives, such as getting groups of voter-supporters for the main pre-candidates together to clarify their reasons for supporting them, there is much more to be done.
The newspaper has barely used the infinite possibilities offered by a digital platform to follow candidates and their proposals. What is needed is a broader and more interpretative analysis of the most uncertain presidential election since the reestablishment of democracy.
Translated by LLOYD HARDER