Latest Photo Galleries
Signs of Tension
Published on 04/11/2016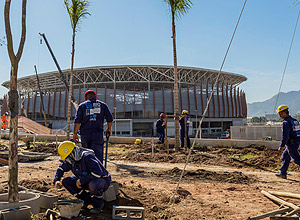 Rio: a City in Metamorphosis
Published on 11/19/2015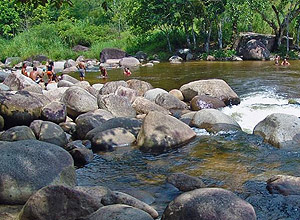 Crystal Unclear: A Future for Water Resources in Brazil
Brazilian Markets
18h30

Bovespa

+1,38%
94.578

16h43

Gold

0,00%
117

17h00

Dollar

-0,07%
3,9320

16h30

Euro

+0,49%
2,65250
Government Resorts to Regulatory Agency in order to Change Timetable for Fuel Price Adjustments
06/06/2018 - 13h08
NICOLA PAMPLONA
FROM RIO DE JANEIRO
The National Oil, Gas and Biofuels Agency (ANP) announced on Tuesday (the 5th), that it would hold a public hearing in order to discuss the frequency for fuel price adjustments throughout the country.
The agency's idea is to establish a minimum waiting period before implementing price changes that are in accordance with the fluctuations of the international market. The length of the waiting period, which has yet to be defined, may also impact refineries and distributors.
Rivaldo Gomes/Folhapress
Procon and ANP inspect price and quality at fuel station
The measure is part of a government strategy to terminate Petrobras' daily readjustment policy in a way that doesn't create an interventionist impression when it comes to both the company and the fuel market.
It was discovered that the government and the ANP had sought an agreement with the understanding that a public hearing could propose to build a joint solution with the companies in question, without running the risk of losing investments.
Petrobras, which was affected most by the decision, issued a statement saying that it will collaborate with the ANP and said that maintaining dialogue "could result in more competition while retaining the right to freely set prices".
In July 2017, the state-owned oil company initiated a policy in which daily adjustments were made in the prices of gasoline and diesel, in accordance with the fluctuations in terms of international prices and the exchange rate.
The policy was met with resistance, particularly after fuel prices started going up due to rising international oil prices over the past few months.
In the aftermath of the truckers' strike, the price of diesel was frozen for 60 days. Once the 60-day period expires, price adjustments will be made on a monthly basis.
However, the government fears that new protests may emerge due to gasoline prices.
Translated by THOMAS MATHEWSON