Latest Photo Galleries
Signs of Tension
Published on 04/11/2016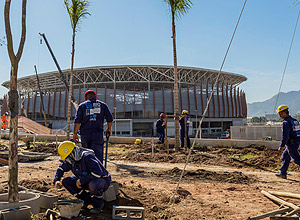 Rio: a City in Metamorphosis
Published on 11/19/2015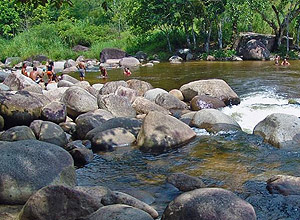 Crystal Unclear: A Future for Water Resources in Brazil
Brazilian Markets
18h19

Bovespa

-1,33%
69.815

16h43

Gold

0,00%
117

17h00

Dollar

+0,29%
3,7410

16h30

Euro

+0,49%
2,65250
After Being Criticized, Masp Lifts Veto on Minors
11/08/2017 - 13h50
JULIANA DAL PIVA
FROM AGÊNCIA LUPA
The São Paulo Museum of Art (Masp) reconsidered its decision to forbid the entrance of underage visitors, even those accompanied by parents or guardians, to the exhibition "Histórias da Sexualidade" ("Histories of Sexuality"), opened to the public on October 20. The change occurred after the museum was questioned by Lupa regarding the information provided by the Federal Prosecutor's Office (MPF). On Monday (6), the Federal Prosecutor's Office for Citizen Rights issued a technical note on what is established by legislation regarding nudity, sex, and the access of children to this type of event.
Below are the sentences reviewed by the body, in partnership with Lupa.
Divulgação
Três mulheres' (1972), by Maria Auxiliadora da Silva
"The age rating for 'Histories of the Sexuality' is 18. Therefore, according to the regulation in force, it restricts the entrance of minors, even if authorized or accompanied by a guardian."
FALSE - According to the technical note published on Monday (6), the MPF clarifies that the Constitution does not forbid the access of minors to any shows or events, provided they are accompanied or have express authorization from parents or guardians.
"A naked adult, in front of minors under the age of 18, is a crime."
FALSE - MPF's technical note also explains that the simple fact that an adult is naked, even if in the front of children or teenagers, is not a crime.
"A child in explicit sex scenes is considered a crime under the Criminal Code."
TRUE - According to the MPF, the Brazilian criminal law punishes lascivious acts with or in the presence of a child. Therefore, the involvement of minors in explicit sex scenes or pornography is a crime. The Child and Adolescent Statute (ECA) further establishes provisions for crimes such as the production and dissemination, in photos or videos, of explicit sex scenes or pornography involving minors. Even if it is a photo manipulation.
"Pedophilia is a crime according to the Criminal Code."
FALSE - "Pedophilia" is not a legal term, it is a psychiatric term. The international classification of diseases includes pedophilia under the so-called disorders of sexual preference. This disorder causes adults to have sexual preference for children. The MPF explains that sexual violence against children and adolescents, in its multiple forms, is a crime in Brazil.
Translated by ANA BEATRIZ DEMARIA