Latest Photo Galleries
Signs of Tension
Published on 04/11/2016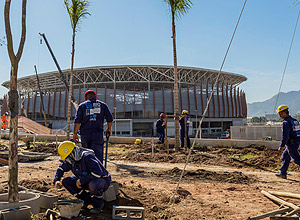 Rio: a City in Metamorphosis
Published on 11/19/2015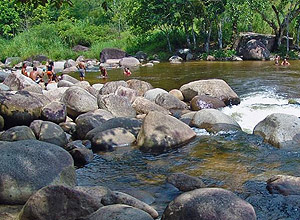 Crystal Unclear: A Future for Water Resources in Brazil
Brazilian Markets
12h37

Bovespa

-0,39%
96.172

16h43

Gold

0,00%
117

12h34

Dollar

-0,70%
3,9280

16h30

Euro

+0,49%
2,65250
Dangerous Virtual Traps
12/04/2017 - 11h24
The press itself has become the top priority for extremist groups that are seeking to discredit it. In the last few weeks, alarming attempts to mine the credibility of reporters and news outlets have come to light.
The most recent was an action by a group of conservative activists who tried to induce the North American newspaper, The Washington Post, into publishing false information against a republican politician. They are members of an organization called the "Project Veritas", whose stated objective is to expose the bias of the media and denounce its weaknesses.
The failed attempt was uncovered by the newspaper itself, which published details of the trap that was set for it. Summarizing: a woman attempted to convince the Washington Post that Roy Moore, a republican candidate for the Senate in Alabama, had gotten her pregnant when she was a teenager.
For two weeks, she told a dramatic story of an alleged sexual relationship with Moore in 1992, when she was 15 years old. During her interviews, she repeatedly pressured reporters from the newspaper to give their opinion as to what affect her declarations could have on Moore's candidacy when they were made public. Her intention was to uncover the bias of journalists against conservative candidates.
In addition to militants arrayed against it, the press is living under the scrutiny and threat of professional spies who are determined to discredit it.
In November, New Yorker magazine revealed that Harvey Weinstein, a Hollywood magnate accused of sexual harassment, had contracted secret agents to spy on and offer false leads to journalists in an effort lead them away from the primary focus of their reporting.
They tried to prevent the New York Times magazine from publishing the results of its investigations that revealed charges of sexual harassment and aggression against Weinstein.
These are only two of the most recent cases to come to light, but they are far from being isolated incidents.
A few years ago, John Bohannon, who is a journalist with a PhD in molecular biology, sought to prove that the media doesn't have high standards and is easily fooled. He falsified a study with findings that chocolate can aid in weight-loss, inventing a research institute with a sponsor for the survey. The results were published in media outlets in more than 20 countries, among them Folha.
Ever more sophisticated technologies multiply the possibilities for fraud and make it increasingly difficult to detect organized attempts to discredit the media.
Mark Zuckerberg, the creator of Facebook, demonstrated how, new, augmented reality technology can enable a user, for example, to "add" filters and other resources to images and videos. The example offered was inoffensive: adding vapor to an image of morning coffee. But, it is easy to imagine the malignant possibilities.
Dozens of companies offer services utilizing robots and computer programs that create false trends and subjects on social media networks, manipulate opinions, invent users and inundate the virtual world with fake news.
My goal here is to alert readers to the risks inherent in virtual information consumption and the greater and greater challenge it presents to practicing journalism.
In Brazilian elections, there is nothing new in contracting brigades of journalists to work in the shadows targeting the ideas of adversaries. What is new is the gamma of different ways in which they can work, the webs that they can weave and the embarrassment that they can cause.
Newspapers must get prepared for new battlefronts. Reinforcing vigilance against facilities planted to deceive journalists, redoubling editorial quality control efforts, seeking to qualify and refine quality teams, these are some of the steps necessary for combatting the enemies of good journalism.
Deliberate actions to deceive journalists should be the number one concern for the real-world press - borrowing an expression from media critic Margaret Sullivan.
Transparency is a value that is more and more essential. In Science fiction it is common to portray the future as dismal. Some predict that journalism someday will be the work of computers utilizing artificial intelligence. We are still reasonably far from this occurring. But new traps are already waiting for us like those in the dystopian world of Big Brother.
Translated by LLOYD HARDER