Latest Photo Galleries
Signs of Tension
Published on 04/11/2016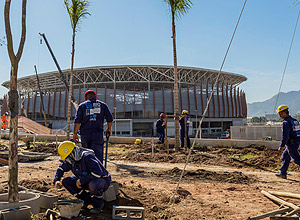 Rio: a City in Metamorphosis
Published on 11/19/2015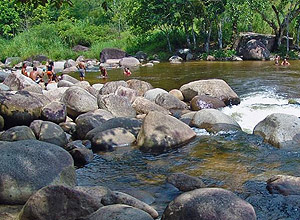 Crystal Unclear: A Future for Water Resources in Brazil
Brazilian Markets
18h23

Bovespa

-2,94%
112.256

16h43

Gold

0,00%
117

17h00

Dollar

+1,67%
5,5110

16h30

Euro

+0,49%
2,65250
Facebook, I accuse
02/12/2018 - 11h47
Recently the newspaper "Le Monde" published a cartoon with the phrase "Facebook, j'acuse!".
The French daily was referring back to the celebrated phrase, a scathing and relentless denunciation against injustice, from Émile Zola (1840-1902), a romantic and political activist.
It wanted to equate it to the current scenario of the clash between the media and the world's largest social network.
The decision by Folha to suspend new posts on Facebook, announced on Thursday (the 8th), was a news item in many newspapers throughout the world and a topic of discussion among readers.
In a way, it can be interpreted as an "I accuse" from Folha against the virtual giant.
The newspaper's tough reaction came a few days after the global social network announced changes in the algorithm that defines the organization and profile of its users.
Facebook decided to give preference to friends and posts that stimulate comments among them to the detriment of public content and news. The argument given is that the change is intended to strengthen the sense of community among users.
A comparison of access numbers originating from Facebook - before and after the change - shows a drop off in visits to journalistic sites and an increase in the audience to sites that produce fake news.
Social networks have revolutionized the way that news is produced, consumed and shared. They have turned into powerful access doors for news sites. However, content producers are not remunerated for information that is shared on Facebook pages, even though they guarantee part of its audience.
Folha's decision has a strong political dimension and could even lead to a decrease in accesses to its site. There are nearly 6 million Facebook followers who will no longer receive posts from the newspaper. What will their relationship with Folha be like going forward? There is no way of knowing.
On the other hand, it could serve to help in the forging of a new relationship between news organizations and Facebook, especially if other publications adopt similar policies.
What do readers have to do with what appears to be a commercial and marketing fight, involving elements of an identity and ego crisis?
Everything. Not only because this relationship interferes with the survival of media companies, but especially regarding the quality of the information that they consume.
The most vehement critics of Mark Zuckerberg, Facebook's creator, say that he has simply bankrupted journalism. Together with Google he has seized nearly two-thirds of the advertising revenue that used to finance the press.
There are those who accuse him of weakening the reading habits of his users and psychologically manipulating them to stay fixed on his pages.
Facebook today counts 2 billion users and has profits of nearly US$ 10 billion. It has become the most powerful editor in the world, as defined by "The Atlantic". In the beginning, it fomented partnerships with the media.
Now it has changed the algorithm that defines the parameters for feeding its pages. "Nobody knows exactly what impact it'll have, but in a lot of ways, it looks like the end of the social news era," said Jacob Weisberg, the chairman and editor in chief of the "Slate Group", to "The New York Times".
Sérgio Dávila, Folha's editor in chief, accused Facebook of opening up room for a proliferation of fake news by banning professional journalism from its pages.
In the context of fighting for survival and giving value to real news coverage, Folha's radical stance deserves support.
"IT'S NOT WORTH SPENDING ENERGY ANYMORE"
Folha's editor in chief, Sérgio Dávila, spoke about the relationship between the newspaper and Facebook.
How does Folha respond to the statement that it is giving up on millions of readers when it ought to be focusing itself more and more on being read and present on social networks, in addition to combating fake news?
Sérgio Dávila - Folha isn't giving up on millions of readers, so much so that its site had 35 million unique visitors in January, when Facebook's new policy was already in place. Readers are also free to continue sharing the newspaper's content on their personal pages. We simply aren't going to spend any more effort or energy in an environment where professional journalism isn't valued. Regarding fake news, we will continue our fact checking policy and practices, both individually and through partnerships.
What kind of challenge do companies like Google and Facebook represent. Is Folha prepared for global technological confrontation?
The challenge is twofold: the duopoly competes for the reader's time, which is inelastic, and is responsible for the greater part of advertising revenue in the markets where it is present. Folha believes that it is prepared to move ahead through innovation doing what it does best, that is, producing quality content, following the precepts of professional journalism, and charging for this.
Translated by LLOYD HARDER