Latest Photo Galleries
Signs of Tension
Published on 04/11/2016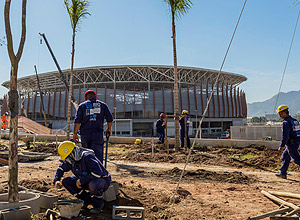 Rio: a City in Metamorphosis
Published on 11/19/2015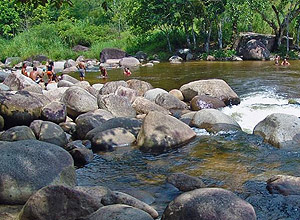 Crystal Unclear: A Future for Water Resources in Brazil
Brazilian Markets
18h17

Bovespa

+2,26%
71.394

16h43

Gold

0,00%
117

17h00

Dollar

+0,10%
3,7450

16h30

Euro

+0,49%
2,65250
Opinion: The Orloff Effect
07/13/2016 - 11h41
BERNARDO MELLO FRANCO
FOLHA COLUMNIST
Eduardo Cunha resigned, cried, but didn't change. Reappearing on Tuesday (12) in the Lower House, the suspended congressman once again wielded his best-known weapon: the threat.
In an aggressive tone, he hit the table, raised his voice and said that whoever does not help him can join the line for the cliff. He didn't look like the tearful politician from last week.
As the theory of trusts does not fool anyone anymore, Cunha changed from defense to attack. He said he is not the only one being investigated in the Lower House and that the executioners of today face the risk of becoming victims in the future. He cited an old vodka advertising to reinforce the warning. "Today it's me. It is the Orloff effect. Tomorrow, you. I have no doubts," he said.
In the advertising from the 80s, the consumer was advised to buy a more expensive drink to avoid a hangover the next day. "I am you tomorrow," said the slogan. Cunha wants to convince his colleagues that it is better to pay the price to save him than face the cost of retaliation.
The Swiss account holder knows the skeletons of many colleagues, but his threats no longer have the same effect as before. He lost the aura of unbeatable and has been abandoned by many allies who supported him until he got the impeachment. The vote on the Ethics Committee showed that the pressure to remove Cunha from office started to speak louder than the fear of his reaction.
Representatives usually have a strong survival instinct. Between two options at the bar, they usually know how to choose the one that will give them less headache the next day.
Translated by MARINA DELLA VALLE