Latest Photo Galleries
Signs of Tension
Published on 04/11/2016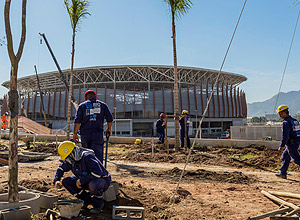 Rio: a City in Metamorphosis
Published on 11/19/2015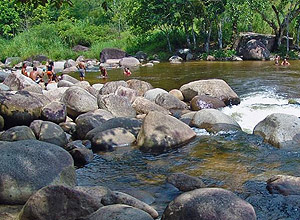 Crystal Unclear: A Future for Water Resources in Brazil
Brazilian Markets
18h16

Bovespa

+0,80%
70.641

16h43

Gold

0,00%
117

17h00

Dollar

+0,58%
3,7840

16h30

Euro

+0,49%
2,65250
Opinion: I Felt That I Had the Courage to Break the Unimaginable Ties of Corruption in Brazil
07/24/2017 - 10h02
The owner of the J&F group wrote an article for Folha: 67 days and 67 nights since I collaborated with investigators.
I became a new man on the same day my daughter turned 12. It was May 17th, 2017 and I thought it best that she leave the country immediately after school, although I also felt like I was born again with the values, understanding and courage to sever the unimaginable ties of corruption which were devised by the highest authorities in the country.
Instead of celebrating her birthday, my daughter joined millions of other Brazilians in becoming aware of the episodes capable of turning one's stomach into knots. That was the day that the content of my testimonies - that ensued from the plea-bargain I signed with the backing of the Prosecutor General's Office - was leaked to the press. I admit that at first I was afraid, concerned and anguished.
Afterall, just a week earlier I was at the Supreme Court at a hearing that would determine whether or not to validate the proceedings following my plea-bargain deal. That was the news I was anticipating from the press, not the unexpected leak.
Ever since, I've been sucked into a whirlpool, as have my family, friends and employees.
Footage of me and my family boarding a plane - which was taken from the internal security system of the International Airport of Guarulhos - was released on TV, as if we were fugitives. An absolute disgrace.
Politicians who had benefitted from J&F resources to finance their campaigns started criticizing me, unleashing all sorts of lies. For example, they said that I had been freed after collaborating with investigators and that I could be found sauntering on 5th Avenue, when, in reality, I wasn't even in New York.
In order to protect my family's well-being, I decided to go to a small town in the United States, in the countryside, far away from the speculation of onlookers. However, at that stage, I had been depicted as public enemy number one, so nothing I said was considered to have any merit.
Revealing my exact location wouldn't even have been that meaningful had it not been for the need to set up a discourse that transformed a complex reality, filled with nuances, into a simple caricature where I was the embodiment of all evil so others could be considered the good guys.
A series of lies were spouted, like the rumor that I'd had dinner at Nello, a luxurious restaurant in New York; they said that I had traveled to Monaco to watch the Formula-1 Grand Prix; they said that I had run away on my boat.
Those weren't the only fake rumors that were spread. They said that I was protecting former president Lula; they said that I was responsible for leaking the audio file to the press in order to make millions through insider trading; they said that I had doctored the recordings.
Finally, the biggest lie of them all: they said that I was responsible for ruining Brazil's shot at economic recovery, as if the economy were so fragile that it would collapse for the sake of corrupt politicians.
From one moment to the next, I went from being the biggest animal protein producer in the world, the CEO of the biggest private sector group in Brazil, to being a "notorious liar", a "self-confessed criminal", a "bizarre character", not to mention all the other disrespectful epithets that were attributed to me.
They spun the perfect tale: "A reckless businessman and opportunist sets fire to the country, embezzles millions and is now living the dream abroad".
What I do know is that ever since the 17th of May of 2017 I have been concentrating on keeping my family safe and maintaining my businesses financially strong so they can continue to provide 270,000 workers with jobs.
That's why we recently signed off on an aggressive divestment plan which has been considerably successful, demonstrating how qualified our teams of employees are, as well as the businesses we run.
Now that I'm back in São Paulo, where I live with my wife and children, I've noticed that, with one hand, politicians are lambasting me in the media, and with the other, they are trying to stifle what they consider to be an "abuse of power".
They're all in denial. I'm not judging them. I know what that's like. I felt the same way before deciding to take a plea-bargain. I thought I was managing to persuade others, but in reality, I was just fooling myself, betraying my story and not honoring my family's legacy of hard work.
Few people mentioned the R$ 10.3 billion (US$ 3.28 billion) fine we will have to pay in connection to our leniency agreement. This liability will teach future generations a lesson of what not to do.
I have no doubt that this agreement will more than make up for any damages we may have inflicted on Brazilian society.
Today, 67 days and 67 nights since the details of my testimony were released, I decided to write this article, not to play the victim - which is something I have never done - but to put an end to all the lies and myths that surround me, while showing to people that I am made of flesh and bone and that time will prove me right.
Translated by THOMAS MATHEWSON