Latest Photo Galleries
Signs of Tension
Published on 04/11/2016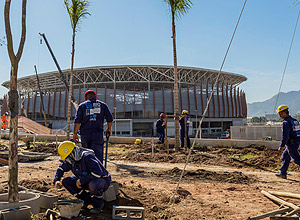 Rio: a City in Metamorphosis
Published on 11/19/2015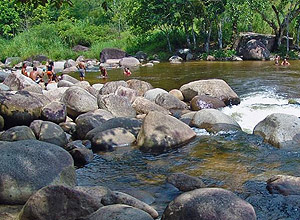 Crystal Unclear: A Future for Water Resources in Brazil
Brazilian Markets
18h17

Bovespa

+0,97%
76.594

16h43

Gold

0,00%
117

17h00

Dollar

-0,87%
3,8510

16h30

Euro

+0,49%
2,65250
Brazil May Become First Country to Charge Royalties on Wind Power
01/08/2018 - 10h30
ANDRÉ TRIGUEIRO
FOLHA COLUMNIST
At the last energy auction, which took place two weeks ago, wind power pulled off a historical accomplishment by offering energy at the cost of R$ 98.62/MWh (or approximately US$ 30/MWh) which, in practical terms, is lower than the average cost offered by all hydroelectric plants built in Brazil since 2005.
In other words, wind energy managed to beat that which had been considered the most competitive of energy sources. With over 500 wind farms and 6,500 wind turbines, wind energy is responsible for supplying the country with 12% of its energy, and over 60% of the energy in the Northeast.
Ironically, the energy source may be punished precisely because of how effective it is.
A constitutional amendment (PEC) sponsored by congressman Heráclito Fortes (PSB-Piauí) could make Brazil become the first country to charge royalties on wind power.
Despite usually being used to compensate for activities in which finite resources are explored, leading to significant environmental impact (such is the case of petroleum and gas), PEC 97/2015 stands out for stating that "the wind is a resource that belongs to the Brazilian people as a whole" and that it is only fair that the economic benefits that the activity brings be shared.
Not only does the bill ignore the fact that such fees will be entirely undertaken by consumers (raising energy rates), it also ignores the taxes that are typically applied in the sector, such as the PIS/Pasep (R$ 50 million a month - US$ 15.5 million - until 2020) and the ISS (R$ 1 billion, or US$ 310 million), not to mention the direct funding of small rural property owners who authorize the installation of wind turbines on their land.
As if that weren't enough, congressman Fortes has said that he also plans on charging royalties on solar energy.
All this goes to say that while the world is opening its doors to solar and wind energy (even through subsidies in some cases) in compliance with the Paris Agreement, Brazil - which will concede tax breaks to oil companies until 2040 - is considering the reintroduction of royalties, thus penalizing clean and renewable sources of energy.
May the strong winds of 2018 provide us with clarity and strategic long-term planning.
Translated by THOMAS MATHEWSON