Latest Photo Galleries
Signs of Tension
Published on 04/11/2016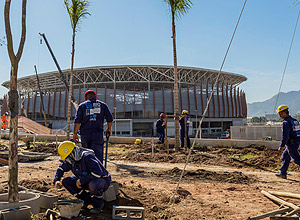 Rio: a City in Metamorphosis
Published on 11/19/2015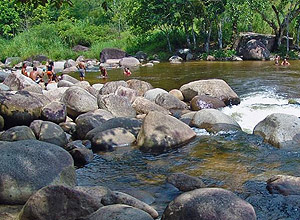 Crystal Unclear: A Future for Water Resources in Brazil
Brazilian Markets
10h01

Bovespa

+0,01%
107.576

16h43

Gold

0,00%
117

10h03

Dollar

-0,01%
5,6180

16h30

Euro

+0,49%
2,65250
In São Paulo, Costs with Licensing and Daily Rates Are the Same for Taxi and Uber Drivers
07/08/2015 - 08h23
GIBA BERGAMIM JR.
FREDERICO VASCONCELOS
FROM SÃO PAULO
On the one hand, taxi drivers have to pay annual fees to keep their work permit, and many pay a daily fee of R$ 190 (US$ 60) to run in São Paulo.
On the other, drivers registered on the smartphone app Uber that have invested in new cars have to pay a mandatory fee of 20% on each trip.
Those who entered the individual transport market by joining Uber - an app that allows drivers to make private car journeys - are accumulating expenses that leave them as broke as the legalized taxi drivers of the city.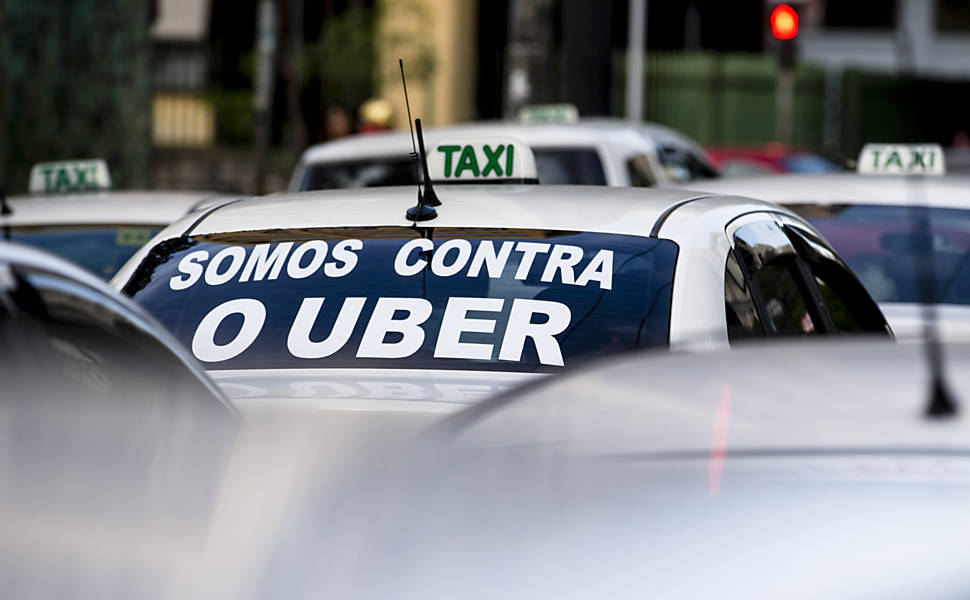 The arrival of the app in the city in May 2014 made taxi drivers angry on the grounds that it is an illegal scheme in which car owners would benefit from unfair competition.
Uber drivers do not pay the same fees charged to taxi drivers, but suffer a 20% charge -applied by the company- per trip.
Nevertheless, to work they did not have to compete in license sweepstakes, the last of them which took place in 2011, nor did they have to succumb to illegal methods such as purchasing or renting a license, common practices in the informal market over the years.
Folha did a survey on the costs paid by the two types of drivers.
It found, for example, that drivers of taxi fleets are the ones that need to run the most for profit. As they do not own their cars, they pay a US$ 60 day fee for the companies in charge.
"I leave for work in debt. I have to work day and night to only earn enough for the survival of my family," said taxi driver Pedro Paulo Gerlach, 54, a fleet employee for eight years. "Now Uber comes along, which does not give taxes back to the city for profit. It's not fair," he said.
Uber driver and former taxi driver, Leandro Farias, 31, disagrees. "I invested in an honest job. I sold a truck to buy a financed car and I am now spending on insurance and motor taxes" he said.
Translated by CRISTIANE COSTA LIMA