Elite members of São Paulo's Military Police are lodged in precarious conditions, while the state government keeps them in the western part of the state, on an emergency basis. They are there to prevent drug lords from the criminal organization PCC (Primeiro Comando da Capital) from escaping the prisons where they are serving their sentences.

Most of them are sleeping in uncovered foam mats only two inches thick, with no linen, in temporary quarters, many with no beds or adequate lighting. They also are receiving low-quality food.

Folha interviewed dozens of police officers and visited the lodgings where they have been staying since October when they were deployed to a task force created by the discovery of a rescue plan to break PCC leaders free.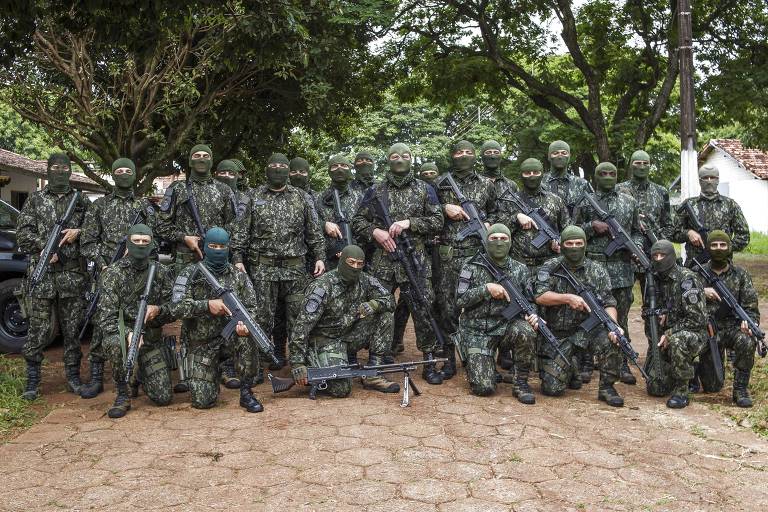 Military Police officers sent to Presidente Venceslau, in the western part of São Paulo state, to prevent the escape of famous drug lord Marcola
Jardiel Carvalho/Folhapress
The target would be Marco Camacho, aka Marcola, who is considered PCC's head and serving his sentence in prison in President Venceslau.

Initially, the deployment was to last two weeks at the most, but the government is now refusing to give the troops a date for their return.

The officers say they are ready for immediate combat, if necessary, but they complain of physical and psychological distress brought by the precarious conditions. Some say they are having financial troubles.

The state government said that governors Márcio França (PSB) established the payment of daily stipends to all deployed police officers, in the highest possible amount, given the exceptional situation. He also ordered the Secretary of Public Security chief of staff and the interim Military Police commander to go to Presidente Venceslau to inspect the officers' living conditions.

Translated by NATASHA MADOV