Sex education in schools is in the crosshairs of the government after president-elect Jair Bolsonar has declared they are against the discipline. But sex education classes take different approaches and formats in Brazil, depending on how conservative or progressive the school is. In general, however, they all discuss similar topics: puberty, sexually transmitted diseases, pregnancy, sexual violence, and privacy.

The topics are particularly relevant considering Brazil is going through an increase in HIV infection in men between 15 and 24 years old and a plateau in the number of teen pregnancies in the country.

Sexual violence is another problem among young adults. According to data from the Universal Health Service, 49,500 girls aged 10 to 19 were raped from 2011 to 2016, an average of 23 a day. In 56% of cases, they were abused at home; in 36%, family members or partners were the likely culprits.
EXAMPLE
Catholic school Beatíssima Virgem Maria, in Vila Mariana, São Paulo, began teaching sex education classes in 1994, after an eight-grader hid her pregnancy from the school and her own family. The school's administration sought the help of consultants, who supervised the classes for ten years.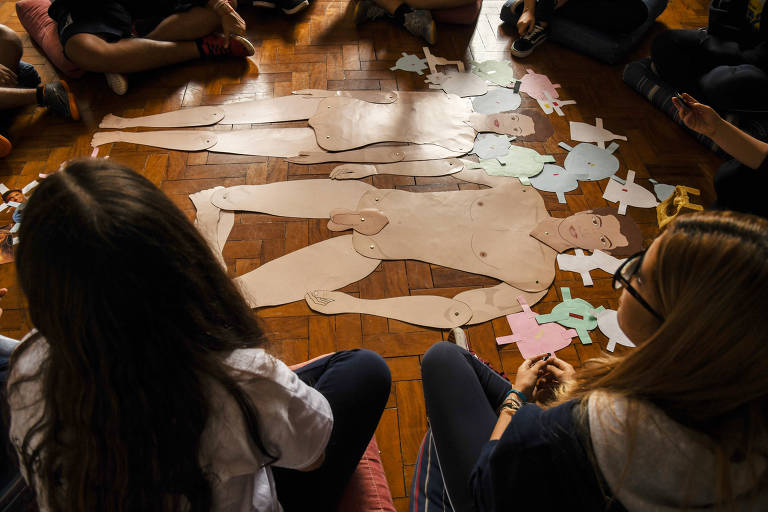 A Catholic school in São Paulo included sex education in the curriculum after an eighth-grader got pregnant, in 1994
Folhapress
Since the classes started, the school had no more cases of pregnant pupils, and there are almost no graffiti depicting genitals in the bathrooms or desks, says counselor Maria de Fátima Avelar.
Translated by NATASHA MADOV