Latest Photo Galleries
Signs of Tension
Published on 04/11/2016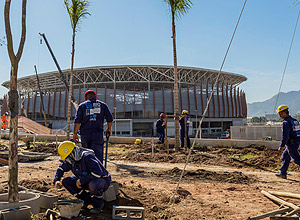 Rio: a City in Metamorphosis
Published on 11/19/2015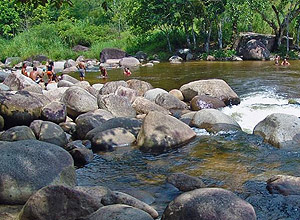 Crystal Unclear: A Future for Water Resources in Brazil
Brazilian Markets
18h30

Bovespa

+1,38%
94.578

16h43

Gold

0,00%
117

17h00

Dollar

-0,07%
3,9320

16h30

Euro

+0,49%
2,65250
Brazilian Researchers Modify Goat Genes in Order to Produce Milk That Is "Human-Like"
01/12/2018 - 10h55
GABRIEL BOSA
MARIANA BANANAL
FROM SÃO PAULO
Brazilian researchers at Unifor (University of Fortaleza) managed to create genetically modified goats in order to produce milk with human-like characteristics.
Their goal is to supplement goat milk with two proteins found in breast milk - lysozyme and lactoferrin - which act as natural immunoprotectors for babies who can't be fed by their mothers, against gastrointestinal diseases.
The researchers went with goat milk over cow milk because it has fewer allergenic compounds.
The transgenic goats were created using a relatively new technological tool called "Crispr" (pronounced "crisper"), a type of molecular pair of scissors that enables scientists to edit genes with considerable precision.
The proteins found in breast milk that were used for the study act as natural antibiotics which help strengthen the immune system. The immune systems of children who don't ingest these proteins are less resistant.
The study was conducted by Luciana Bertolini, who earned her PhD in genetics at the University of California, and her husband, Marcelo Bertolini, a veterinarian who earned his PhD in physiology at the same university as his wife. Two tests with animals have already been conducted.
"In Brazil, we induced a state of malnutrition in mice, and the ones that ingested lysozyme managed to recover more fully than the ones that didn't."
Optimistic results were also obtained in an experiment in the US in partnership with the University of California, in which rodents were replaced with pigs that were 3 weeks old or younger.
Translated by THOMAS MATHEWSON
Read the article in the original language
Divulgação
Brazilian researchers managed to create genetically modified goats in order to produce milk with human-like characteristics