Latest Photo Galleries
Signs of Tension
Published on 04/11/2016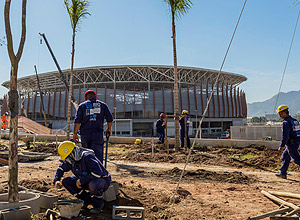 Rio: a City in Metamorphosis
Published on 11/19/2015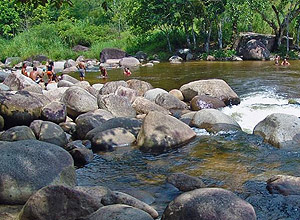 Crystal Unclear: A Future for Water Resources in Brazil
Brazilian Markets
14h18

Bovespa

+1,61%
87.364

16h43

Gold

0,00%
117

14h31

Dollar

-0,97%
3,7470

16h30

Euro

+0,49%
2,65250
73% of Brazilian Laboratories Mistake Zika Virus Diagnoses
06/21/2018 - 11h58
CLÁUDIA COLLUCCI
GABRIEL ALVES
FROM SÃO PAULO
A study with 15 public and private laboratories in seven Brazilian states showed that 11 (73%) made mistakes in the diagnoses of zika virus. Each lab tested 12 samples; more than half of them (8) showed two or more wrong results, positive or negative.
The tests detect the presence of the zika virus in blood or urine. The so-called PCR methodology consists of creating the conditions to generate copies of the genetic material until it can be detected by the device that measures fluorescence.
The study was published in the Emerging Infectious Diseases journal of the CDC and does not disclose the performance of each laboratory.
The study included Fiocruz in Pernambuco, Fiocruz in Bahia, the Dasa group, the Albert Einstein hospital, USP, Unifesp, Fundação Pró-Sangue, Instituto Oswaldo Cruz of Rio de Janeiro, UFPA, UnB, UFBA, Famerp, Fundação de Medicina Tropical de Manaus and foreign collaborators.
The results are comparable to the studies held in Europe, where 60% of the laboratories must improve the quality of their tests.
The errors could affect the estimates of absolute risk of the genetic syndrome resulting from the zika virus (which cause, for example, microcephaly).
False negative results were observed in samples with low concentrations of the virus, a situation often observed in infected patients. False positives could be connected to laboratorial contamination.
A pregnant woman infected with zika virus has between 1% and 15% chances of having a baby affected by the virus. Between 2015 and 2016, many pregnant women underwent illegal abortions after positive results for zika virus fearing their babies might be born with microcephaly.
Translated by THOMAS MUELLO
Read the article in the original language
+Latest news in English
* "[Military Intervention in Rio: Less Robberies, More Police Related Deaths
]":https://www1.folha.uol.com.br/internacional/en/brazil/2018/06/1971976-military-intervention-in-rio-less-robberies-more-police-related-deaths.shtml