Latest Photo Galleries
Signs of Tension
Published on 04/11/2016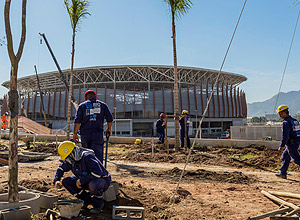 Rio: a City in Metamorphosis
Published on 11/19/2015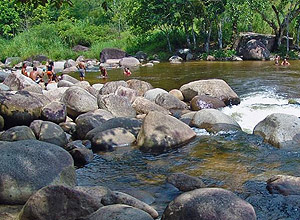 Crystal Unclear: A Future for Water Resources in Brazil
Brazilian Markets
14h18

Bovespa

+1,61%
87.364

16h43

Gold

0,00%
117

14h31

Dollar

-0,97%
3,7470

16h30

Euro

+0,49%
2,65250
Study Conducted by Brazilian Researchers May Help Treat Schizophrenia
06/22/2018 - 13h02
FERNANDO TADEAU MORAES
SÃO PAULO
The discovery of genetic and biochemical biomarkers has helped make medical treatments more and more precise and personalized.
But when it comes to psychiatry, there are practically no objective tests of the sort that can help psychiatrists diagnose patients and choose a course of treatment. The field could benefit greatly from this sort of approach.
A study led by Brazilians is trying to do just that in order to enhance schizophrenia treatments. For the first time, the group managed to identify a group of biomarkers that could help psychiatrists select the ideal course of treatment.
In terms of symptoms, almost half of the patients with schizophrenia show no sign of improvements during the first round of treatment. During this period of trial and error, the disease, whose main symptoms include deliriums and hallucinations, advances. Approximately 60% of patients who do not adequately respond to treatment decide to abandon it altogether.
The scientists used a technique called mass spectrometry in order to estimate which lipids were present in patients' blood, and determine the quantities of each one.
The inclination to use lipids as biomarkers is due to the fact that such molecules have already been described as being associated to schizophrenia. Additionally, the drugs that are currently used to treat schizophrenia influence the metabolism of lipids in patients.
Researchers used the data they obtained to try and develop a quick test that could enable psychiatrists to choose the best course of action for each individual patient before actually initiating treatment.
If psychiatrists succeed from the onset, then the disease becomes less harmful and patients trust the course of treatment, thus increasing the likelihood of recovering from the disease.
Translated by THOMAS MATHEWSON
Read the article in the original language
+Latest news in English
* "[Military Intervention in Rio: Less Robberies, More Police Related Deaths
]":https://www1.folha.uol.com.br/internacional/en/brazil/2018/06/1971976-military-intervention-in-rio-less-robberies-more-police-related-deaths.shtml