Latest Photo Galleries
Signs of Tension
Published on 04/11/2016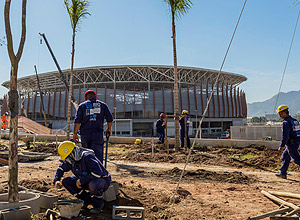 Rio: a City in Metamorphosis
Published on 11/19/2015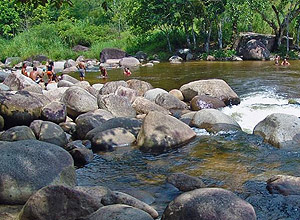 Crystal Unclear: A Future for Water Resources in Brazil
Brazilian Markets
17h39

Bovespa

-0,68%
113.283

16h43

Gold

0,00%
117

17h00

Dollar

+0,60%
5,3440

16h30

Euro

+0,49%
2,65250
8 of the 12 World Cup Stadiums Accumulated Losses of over U$S 40 million
06/12/2015 - 15h26
BERNARDO ITRI
FROM PAINEL FC
Exactly one year after Brazil's World Cup opening, the stadiums, advertised as the main sporting legacy for the country, have become a headache for clubs, governments and concessionaires.
Eight of the 12 stadiums built or refurbished for the tournament have problems. The accumulated losses in 2014 were over U$S 40 million (R$ 126 million).
A study conducted by this report shows the Arena da Baixada (PR), Arena Pernambuco (PE), Arena Pantanal (MT) and Maracanã closed 2014 in the red.
Fonte Nova (BA), Mané Garrincha (DF), Arena da Amazônia and Castelão (CE) also lost money.
Moreover, the eight stadiums have difficulties in being financially viable.
Itaquerão, Mineirão, Beira-Rio and Arena das Dunas were the only ones that profited. Itaquerão, the arena that belongs to Corinthians, has not paid for itself yet.
The stadium in the most critical situation is Maracanã, which registered U$S 25 million (R$ 77.2 million) loss in 2014. In 2013, the first season after the renovation, there was loss of U$S 15.6 million (R$ 48.3 million).
According to experts, an equation involving the low quality of the matches and their start time (often at 10pm) plus the high cost to operate the stadiums' modern equipment explains the deficit.
In 2014, during Rio state championship, Maracanã accumulated losses of $1.94 million (R$6 million).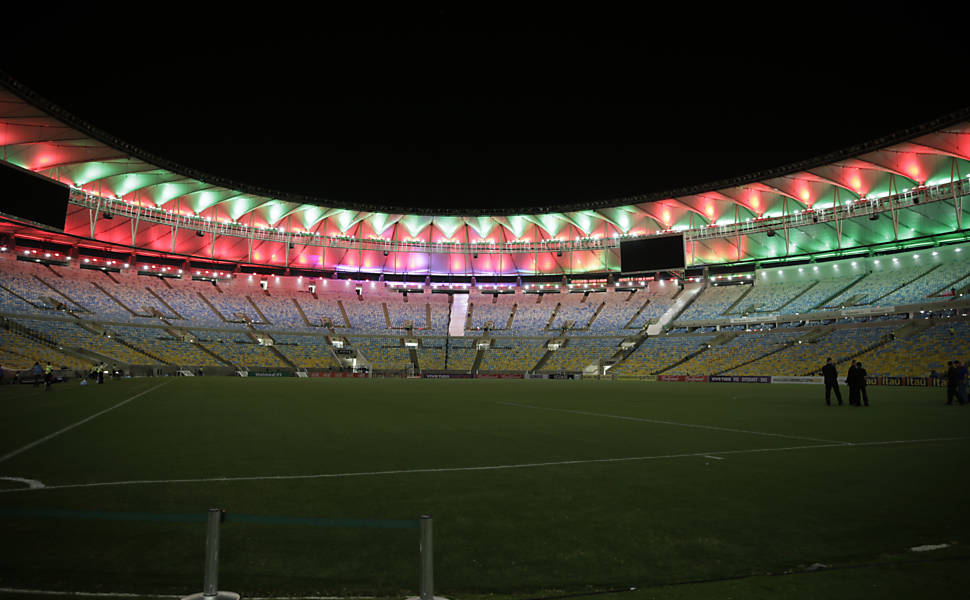 "The viability of arenas depends on the quality of the show we want to do in Brazil," says Denio Cidreira, director of Odebrecht, a company that participates in the management of Maracanã. Odebrecht is also involved in the management of the stadiums Fonte Nova and Arena Pernambuco, which posted loss of $5 million and $7.9 million respectively (R$15.6 million and R$24.4 million).
In these circumstances, Maracanã's administration seeks resources through actions not directly related to football.
In addition to closing sections of the stadium in matches that do not attract a big audience, get-togethers and children's events are held there.
If Maracanã's problem is the quality of the matches, in other stadiums the scenario is even worse. Arenas in Cuiabá, Brasília and Manaus try to survive without an agenda of confirmed matches.
Mané Garrincha stadium, which construction cost was over U$$ 320 million (R$ 1 billion), has monthly expenses of U$S 194,000 (R$ 600,000) paid by the government of Distrito Federal, and U$S 1.16 million (R$ 3.6 million) annual loss.
The main income of this stadium comes especially from clubs from Rio and São Paulo, when their teams accept to transfer the matches there.
"The elephant is in the living room, now we have to paint it," says Jaime Recena, Secretary of Tourism of Distrito Federal, about Mané Garrincha stadium.
In Fortaleza, Castelão's monthly expenses equals $ 356,000 (R$ 1.1 million) including operation, maintenance and administration. Luarenas, the company that manages it, admits that Castelão accumulated losses in 2014, but does not disclose the amount – so it is possible to say that the total loss of these eight stadiums goes beyond $ 40.7 million (R$ 126 million).
Among the stadiums that had profit in 2014, Itaquerão should be seen as a special case.
Especially due to the good box office that it had in 2014, Arena Corinthians ended the year with a positive balance of $3.56 million (R$ 11 million). However, the stadium's building cost is not yet included in this account.
Starting in July this year, the club from São Paulo will have to pay $1.62 million (R$ 5 million) per month. It may take up to 12 years to pay for the debt.
Translated by JULIANA CALDERARI
Read the article in the original language
Bruno Kelly/Folhapress
The main income of the Arena Amazonia comes when clubs from Rio and São Paulo accept to transfer their matches there