Latest Photo Galleries
Signs of Tension
Published on 04/11/2016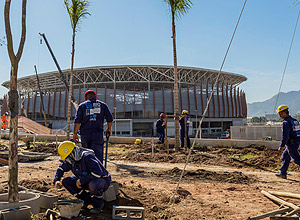 Rio: a City in Metamorphosis
Published on 11/19/2015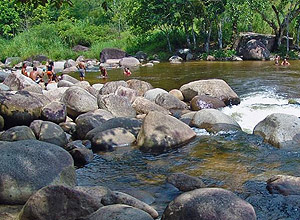 Crystal Unclear: A Future for Water Resources in Brazil
Brazilian Markets
18h17

Bovespa

-0,80%
117.380

16h43

Gold

0,00%
117

17h00

Dollar

+2,12%
5,4770

16h30

Euro

+0,49%
2,65250
Pelé Alleges a Medical Error in His First Hip Replacement Surgery
04/07/2016 - 11h58
CAMILA MATTOSO
FROM SÃO PAULO
JUCA KFOURI
FOLHA COLUMNIST
NAIEF HADDAD
SPORTS EDITOR
According to Brazilian football legend Pelé, 75, doctors have told him that an error was made during a hip-replacement operation he underwent in 2012.
In an interview with Folha on Wednesday (6), Edson Arantes do Nascimento (to give him his full name) said that he had to undergo a second operation to correct the problem in December last year.
The first procedure took place in the Albert Einstein hospital in São Paulo, while he flew to the Hospital for Special Surgery in New York for the second.
"According to the doctors who examined me, there was a medical error. An error in the technique of the Brazilian doctors," he said.
Nobody from the Einstein was available to comment on Pelé's allegations.
Four months after the operation, he says he is not in any pain. However, he still moves with some difficulty. He stopped using a walker a few days ago, now walking with just a cane in his left hand.
Pelé will not be a mere spectator at the Rio 2016 Olympics; he is making music for the event, which begins in August.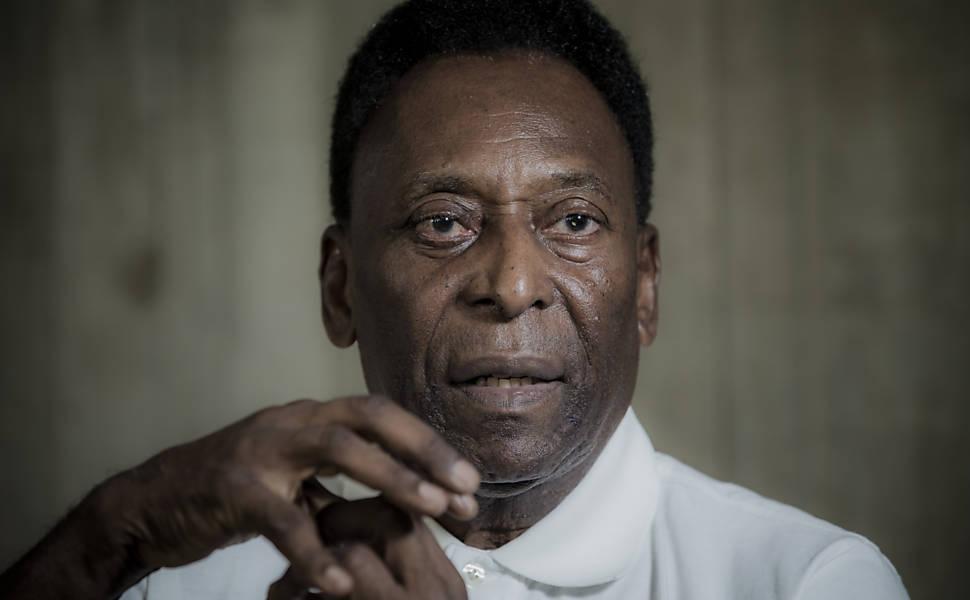 Folha: What do you think of the current management of the Brazilian Football Confederation (CBF)?
Pelé: We're in uncharted territory. Some changes have occurred in a short space of time, though none of them are definitive. We have to wait for more permanent management. There was conflict with João Havelange. We questioned what was going on. But now it's too soon to say anything [Marco Polo del Nero took over in April 2015, but stood down following corruption allegations. The current CBF president is Coronel Nunes].
Folha: You've often told the story of how you promised your father you would win the World Cup. But what hurt more: losing 2-1 to Uruguay in 1950, or 7-1 to Germany in 2014?
Pelé: We laugh, but it's sad. It's become a joke. In 1950, I was nine or ten. I was with my father [João Ramos do Nascimento, known as Dondinho], who had invited friends over to the house to watch the game. I was playing with my friends. Suddenly, it went silent. I went into the living room and they told me what had happened, that Brazil had been beaten. I told him "Calm down dad, don't cry, we'll win the World Cup for you one day." I've never forgotten that day. It was a disaster at the time. In contrast, the World Cup in 2014 made me suffer much less. I think God had prepared me. It was so ridiculous that we let in seven goals that we've forgotten that we let in another three to Holland in the next match.
Folha: Why did you go to the USA for surgery if you had already had an operation here?
Pelé: According to the doctors who examined me, there was a medical error [in the operation Pelé underwent in 2012]. Some problem with procedure, technique. I was in constant pain. I did physiotherapy for two or three months, but it was no use. So the doctors who first told me to undergo surgery in Brazil told me to go to the USA. To cut a long story short, the doctor told me they would secure the bone with three screws, until it calcifies. But here in Brazil they just used a single screw and it didn't calcify, it was loose. They thought it best I underwent surgery to correct it in the US. Now I'm not in any pain. I've ever joked with my doctor, saying that my chance has come at the Olympics [laughs]. I'm not using a walker anymore; I use just a cane now. Give me another three months and I'll be pushing for a place at the Games.
Folha: You came under much criticism for refusing to recognize one of your daughters, though eventually you did. Why have you never explained your reasons for refusing to recognize her?
Pelé: At the time I wasn't sure whether or not she was my daughter. This girl from Santos [his daughter] who died, I didn't know her. She turned up at my sister's house, saying that her mother had told her she was my daughter. Her name was Sandra. Then I thought, "she only turns up now to tell me she's my daughter?" I think her mother should have told her from the beginning. That's why I demanded a DNA test. And why didn't her mother turn up as well? Those were my doubts. So I did the DNA test and it came out positive. I never found out what happened to her mother. It was just kid's stuff, we were messing around, it must have been a Santos away game or something [laughs].
Folha: Are you worried by the current situation in Brazil?
Pelé: Anyone who loves this country is worried. The people who live here suffer. And those who travel abroad and listen to the press suffer a lot as well. Wherever I go, the first thing people ask me is about corruption in Brazil. It's very irritating.
Folha: What's your role going to be at the Olympics?
Pelé: I'm still not sure. The company that takes care of my rights is looking into it. But I am writing a song for the Olympics.
Folha: Are you going to carry the Olympic torch?
Pelé: When we received the torch, I took a walk with it. I've been consulted about carrying it at the opening ceremony. But nothing's been decided yet. The company that looks after my image is taking care of it.
Translated by TOM GATEHOUSE