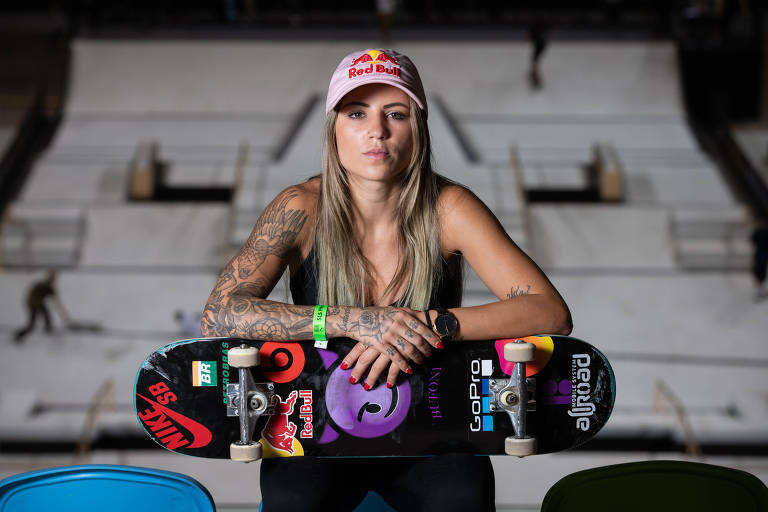 Skateboarding champion Leticia Buffoni
Folhapress
A year and a half before skateboarding officially debuts at the Tokyo Summer Games, sports association and elite skaters are enjoy the sport's new elite status in Brazil.
The moment contrasts with the situation until 2017, when a dispute involving which would be skateboarding's Olympic official representative body threatened to create a boycott among international recognized Brazilian skaters.
2018 saw the creation of an unprecedented national league, and Brazil's first official Olympic skateboarding team.
For Effect Sport, the company behind Rio's World Street Style Championship, it's a very favorable moment to invest in skateboarding tournaments in Brazil.
"It's a sport where Brazil has elite athletes, both male and female, with good chances of excellent results in international championships and great public interest, especially among young people. It's the perfect combination," says Marcelo Hargreaves, commercial director.
In September 2017, X-Games top medalist Bob Burnquist was elected president of the Brazilian Skateboarding Confederation (CBSk). A month later, the Brazilian Olympic Committee considered CBSk the official skateboarding association in the country, ending a dispute with the Brazilian Confederation of Hockey and Skating as which one would represent the sport in the Olympic process, and be eligible for law-mandated cash transfers of federal lottery funds.
Several athletes connected to CBSk protested and threatened to boycott of the Olympic Games.
"The skaters saw that I embraced the cause as my own. It could have been that they wanted distance from the confederation, but I felt that in the end everybody came together, " said Burnquist.
Translated by NATASHA MADOV