Latest Photo Galleries
Signs of Tension
Published on 04/11/2016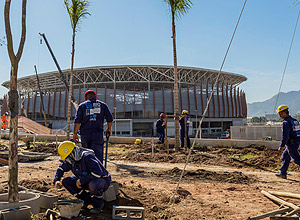 Rio: a City in Metamorphosis
Published on 11/19/2015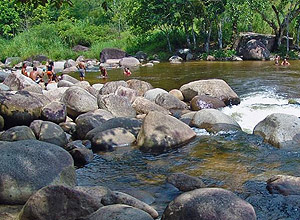 Crystal Unclear: A Future for Water Resources in Brazil
Brazilian Markets
17h31

Bovespa

-2,32%
108.844

16h43

Gold

0,00%
117

17h00

Dollar

+0,81%
5,3320

16h30

Euro

+0,49%
2,65250
World Cup Host City Natal Boasts Dunes and Forró Dancing
05/08/2014 - 09h48
MARIANA BOMFIM
CONTRIBUTOR FOR FOLHA
Check out the main attractions in Natal, one of the 12 world cup cities. Some hours of opening may vary on match days. It is worth double checking before making plans.
Also check out a list of hotels with vacancies throughout the event (June 12 to July 13). Some establishments are already booked up over specific dates.
So don´t leave your reservation until the last minute. The FIFA website lists alternative accommodation.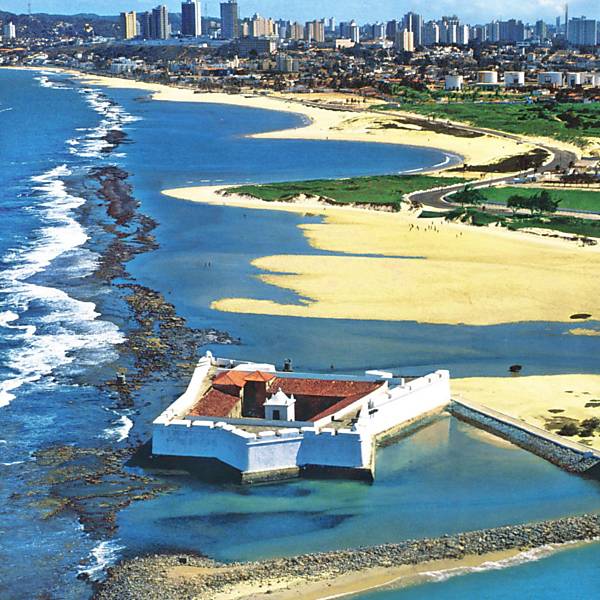 1. Three Kings Fort
Construction started in 1598 on the day of the Epiphany (or Three Kings Day.) It´s the city´s main landmark.
Av. Café Filho, s/nº, praia do Forte, tel. (84) 3211-3820. Friday to Tuesday from 8am to 4pm. Wednesday from 8am to midday. Thursday from midday to 4pm. US$ 1.3.
2. Careca Hill
One of the most famous locations in Natal. It´s a hill of white sand surrounded by lush vegetation.
South of Ponta Negra beach, tel. (84) 3232-9073.
3. Genipabu Dunes
20 km from the centre of Natal, tourists can drive around in beach buggies or on the back of a dromedary.
R. Segunda, 29, Bela Vista, Extremoz, site. Every day. Free but buggy and dromedary rides are not.
4. Redinha Beach
Find out where the Potengi river meets the sea.
Av. da Praia, s/nº, Redinha, tel. (84) 3232-9073.
5. Restaurante Mangai
Northeastern cuisine is served at a buffet for US$ 22.5 per kilo. Try the shredded cured beef with cream.
Av. Amintas Barros, 3.300, Lagoa Nova, site. Every day from 11 am to 10pm.
6. Tourism Centre
This old prison became a commercial centre for regional products. Some 40 stores sell arts and crafts made out of wood, leather, straw and fabric. The local Forró com Turista party takes place here.
R. Aderbal de Figueiredo, 980, Petrópolis; Every day from 9am to 7pm. Forró on Thursdays at 10pm. Free.
7. Forró Rastapé House
This space has five bars and can hold over a thousand people. The ideal place to get to know the Northeastern forró dance.
R. Aristides Porpino Filho, 2.198, Ponta Negra, site. Wednesday, Friday and Saturday from 10pm to 4am. US$ 9.
8. Dunes Park
In the Lovers´Forest, there are over 1300 native trees, a nursery, library and artificial lake.
Av. Almirante Alexandrino de Alencar, s/nº, Tirol, site. Tuesday to Sunday from 8am to 6pm. US$ 0.45.
*
WHERE TO STAY
Prices for two including breakfast
Blue Marlin: US$ 190 (two days)
(11) 4872-5201; site
Aram Praia Hotel: US$ 103
(11) 5041-3962;site
*Golden Tulip Interatlantico: US$ 379 (per person)
(11) 3231-9000; site
*Pestana Natal: US$ 588 (per person, full board)
(84) 3220-8900; site
*
GAMES AT THE ARENA DAS DUNAS
Phase 1
Mexico vs. Camaroon
June 13 at 1pm
Ghana vs. USA
June 16 at 7pm
Tickets for the disabled (US$ 80)
Greece vs. Japan
June 19 at 7pm
Tickets from US$ 121 to US$ 157 and at US$ 80 for the disabled
Uruguay vs. Italy
June 24 at 1pm
Information correct as of Tuesday 22nd. Some hotels are booked up over certain periods during the World Cup. Taxes must be paid in addition to daily rate.
Translated by MILLI LEGRAIN