Latest Photo Galleries
Signs of Tension
Published on 04/11/2016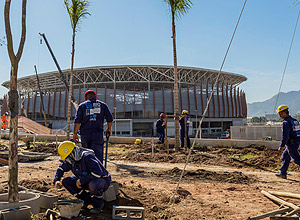 Rio: a City in Metamorphosis
Published on 11/19/2015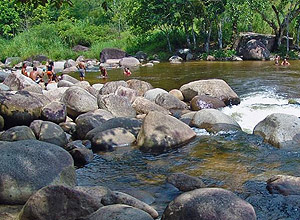 Crystal Unclear: A Future for Water Resources in Brazil
Brazilian Markets
17h19

Bovespa

-2,06%
111.439

16h43

Gold

0,00%
117

17h00

Dollar

+0,43%
5,2890

16h30

Euro

+0,49%
2,65250
Fashion Designer Ronaldo Fraga Recommends a Bakery in Belo Horizonte Where You Can "Hear the Story of Bread"
05/22/2014 - 09h12
MARIANA BOMFIM
CONTRIBUTOR FOR FOLHA
Check out the main attractions in Belo Horizonte, one of the World Cup´s 12 host cities.
Some hours of opening may vary on match days. It is worth double checking before making plans.
Also check out a list of hotels with vacancies throughout the event (June 12 to July 13.) Some establishments are already booked up over specific dates.
So don´t leave your reservation until the last minute. The FIFA website lists alternative accommodation.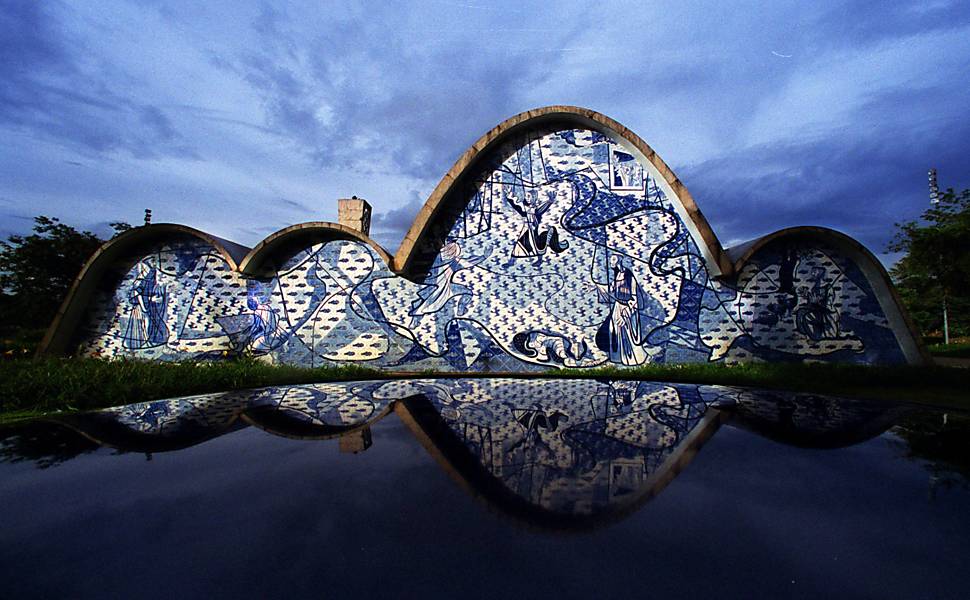 1- Mangabeiras Park
Roberto Burle Marx ´project offers a nice view over the city. Also a good option for picnics.
Av. José do Patrocínio Pontes, 580 (there are other entrances), tel. (31) 3277-8277. Tues to Sun from 8am to 5pm.
2- Central Market
Over 400 bars, stores and stands sell cheeses, herbs, cachaças and pots from all over Minas Gerais.
Av. Augusto de Lima, 744, centre, mercadocentral.com.br. Mon to Sat from 7am to 6pm. Sunday from 7am to 1pm.
3- Doll museum
This museum tells the story of childhood in Brazil through a collection of 5000 pieces.
Av. Afonso Pena, 2.564, Funcionários, tel. (31) 3261-3992. Mon to Fri from 9am to 5pm. Sat., from 10am to 5pm. US$ 4.5.
4- Afonso Pena Fair
What started as a modest fair on praça da Liberdade in 1969 now boasts 3, 000 exhibitors. It moved to its current address in 1991.
Av. Afonso Pena, between rua da Bahia and rua dos Guajajaras, tel. (31) 3277-9777. Sun from 7am to 2pm.
5- Praça da Liberdade Circuit
Here you can visit the Minas Gerais Vale Museum which holds the works of renowned artists as well as new talents. Also check out the State Governor´s former headquarters and residence known as the Liberdade Palace.
Praça da Liberdade, s/nº, Savassi, tel. (31) 3217-9500. Opening hours vary. Call to enquire.
6-Birosca S2 Bistro
This haunt opened less than a year ago and attracts a young crowd. One of its highlights are the pork chops with tamarind sauce and bread farofa (US$ 21 for two).
R. Silvianópolis, 483, Santa Tereza, tel. (31) 2551-8310. Tues.to Sat from 6.30pm to midnight.
7- Conjunto da Pampulha
Conceived by Oscar Niemeyer it includes attractions such as the Museum of Art and the Church of Saint Francis of Assisi.
Av. Otacílio Negrão de Lima, 855, Pampulha, tel. (31) 3429-0405. Opening hours vary. Call to enquire.
8- Museum of Arts and Crafts
The pieces that make up this collection date back to the 18th, 19th and 20th century and are a sample of a wide range of Brazilian crafts.
Praça Rui Barbosa, 600, centre, mao.org.br. Tues to Fri from midday to 7pm. Weds and Thurs from midday to 9pm. Sat and Sun. from 11 am to 5pm. US$ 2 (free on Weds and Thurs from 5pm to 9pm as well as Saturdays.)
HOME TEAM
"A couple travelled the world to get to know the story of bread. On their return they opened up a workshop for artisan breads, the Cum Panio bakery. I fell in love with it when it was recommended to me ten years ago. You can listen to the story of bread. "
Ronaldo Fraga, fashion designer, 46 years-old, a resident of Belo Horizonte
R. do Ouro, 292, tel. (51) 3225-5246. Tues to Fri. From 2pm to 7pm. Saturday from 11 am to 2pm.
WHERE TO STAY
Price for two people including breakfast
Othon Palace: US$ 188
0800-7250505; site
Mercure Belo Horizonte Lourdes: US$ 147
(11) 5041-3962;site
Savassi Hotel: US$ 181
(31) 3526-3266; site
Belo Horizonte Plaza: US$ 317 to US$ 452
(31) 3247-4700; site
My Place: US$ 366 to US$ 946
(31)3311-2191; site
Best Western Plus Pampulha Design Hotel: US$ 242 (per person)
(11) 3231-9000; site
MATCHES AT THE MINEIRÃO STADIUM
Stage 1
Colombia vs. Greece
June 14 at 1pm
Belgium vs. Algeria*
June 17 at 1pm
Tickets available for US$ 158 and for the disabled at US$ 81
Argentina vs. Iran
June 21 at 1pm
Costa Rica vs. England
June 24 at 1pm
8th of finals
June 28 at 1pm
Tickets available for US$ 158 and for the disabled at US$ 81
Semi- finals
July 8 at 5pm
*Tickets available for US$ 188 and for the disabled at US$ 81
Information correct as of Tuesday 22nd. Some hotels are booked up over certain periods during the World Cup. Taxes must be paid in addition to daily rate.
Translated by MILLI LEGRAIN