Latest Photo Galleries
Signs of Tension
Published on 04/11/2016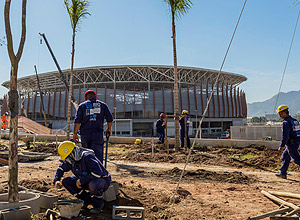 Rio: a City in Metamorphosis
Published on 11/19/2015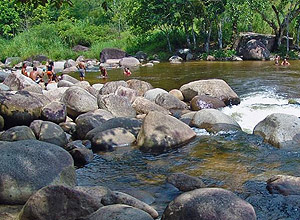 Crystal Unclear: A Future for Water Resources in Brazil
Brazilian Markets
17h38

Bovespa

+0,30%
104.782

16h43

Gold

0,00%
117

17h00

Dollar

+0,31%
5,6770

16h30

Euro

+0,49%
2,65250
The US Spied on Dilma, Says TV
09/02/2013 - 11h50
President Dilma Rousseff was the direct target of NSA (the United States National Security Agency) espionage, according to a report broadcasted on "Fantástico" yesterday.
The secret documents that the complaints are based on were obtained by journalist Glenn Greenwald and former-NSA technician Edward Snowden. They were part of an internal presentation for agency officials.
According to the program, communications between Dilma and her advisors, as well as between the advisors and third parties, were monitored. Enrique Peña Nieto, current president of Mexico (then leader in the presidential campaign), was also spied on.
The document obtained by "Fantástico" shows that the NSA used programs capable of capturing the content of e-mails.
In Dilma's case, the objective of the operation was to "better the comprehension of the communication methods and interlocutors of the president and her principle advisors."
The documents obtained by "Fantástico" showed a supposed communication network between Dilma and her advisors, with no legible names.
In Peña Nieto's case, excerpts of messages exchanged by the then-candidate are presented.
No examples of content intercepted from Dilma were given.
The last page of the presentation, according to the report, shows the conclusion that the spying method used by the NSA is "a simple and efficient filter that allows one to obtain data that is not available any other way and that can be repeated."
REACTION
Dilma met yesterday with Minister of Justice José Eduardo Cardoso. Today he will give an interview to the press alongside Minister of Foreign Affairs Luiz Alberto Figueiredo to speak on the subject.
Minister Paulo Bernardo (Communications) considered the espionage "a complete absurdity." According to Bernardo, "it has nothing to do with national security [of the US]. This is spying to obtain an advantage in commercial and industrial negotiations," said the minister.
"Fantástico" said the government would invite Thomas Shannon, US ambassador to Brazil, to demand formal explanations from the US government, and would call upon international organizations, like the UN, to discuss the case.
Translated by JILL LANGLOIS
Read the article in the original language
+Latest news in english
"[ Rousseff Criticizes Brazilian Diplomat over Bolivian Senator's Flee":http://www1.folha.uol.com.br/internacional/en/world/2013/08/1333161-rousseff-criticizes-brazilian-diplomat-over-bolivian-senators-flee.shtml