Latest Photo Galleries
Signs of Tension
Published on 04/11/2016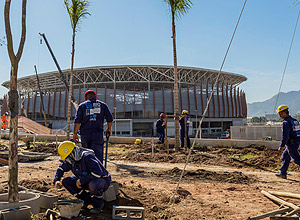 Rio: a City in Metamorphosis
Published on 11/19/2015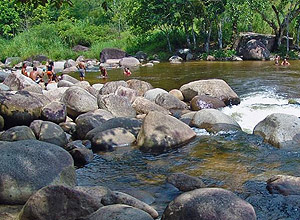 Crystal Unclear: A Future for Water Resources in Brazil
Brazilian Markets
17h34

Bovespa

-0,31%
98.295

16h43

Gold

0,00%
117

17h00

Dollar

+1,16%
5,3870

16h30

Euro

+0,49%
2,65250
Senator Delcídio do Amaral Cites President Rousseff and Lula in Plea Bargain Agreement
03/04/2016 - 15h59
FROM SÃO PAULO
FROM BRASÍLIA
In his plea bargain statement to the task force of the Brazilian Federal Police's Lava Jato operation, Senator Delcídio do Amaral (PT-MS) said that former president Luiz Inácio Lula da Silva ordered to buy the silence of the former president of Petrobras, Nestor Cerveró, and that of other witnesses.
Details of the agreement were disclosed on the website of "Istoé" magazine, which published a news report with excerpts of the terms of Amaral's plea bargain. The information that Amaral made a plea bargain agreement was confirmed by Folha.
Web/Revista Istoé
Details of the agreement were disclosed on the website of "Istoé" magazine.
"Istoé" magazine says that Amaral claimed that Lula "specifically" asked him to help cattle farmer José Carlos Bumlai because Bumlai was allegedly implicated in the plea bargains of Fernando Baiano and Nestor Cerveró.
Amaral spent nearly three months in jail after a Brazilian Supreme Court order - he had been recorded by Cerveró's son making plans for the escape of the former president of Petrobras. He was released on February 19 and later requested a sick leave from the senate.
According to the "Istoé" article, in his plea bargain agreement, Amaral said that one of Lula's main worries is the Parliamentary Commission of Inquiry (CPI) of Carf (Federal Administrative Council of Tax Appeals), as its investigations could reach Lula's sons, Fábio Luiz Lula da Silva and Luiz Claudio Lula da Silva.
One of the most decisive parts of the agreement is on the purchase by Petrobras of the refinery in Pasadena, Texas. The "Istoé" article shows Amaral said that when Rousseff was the president of the Administrative Council of Petrobras, she had "full knowledge" of the process to purchase the refinery and "of all that it contained."
The Lula Institute has released a statement which says former president Lula "has never participated, directly or indirectly, in any illegal activity in the facts investigated by the Lava Jato operation or any other, before, after or during his administrations."
President Rousseff criticized Amaral's plea bargain. "We will continue to defend that presumption of innocence cannot be substituted by presumption of guilt or lead to public execration without formal accusation. Nor can it lead to condemnation without trial by means of illegal and selective leaks."
Translated by THOMAS MUELLO
Read the article in the original language
+Latest news in English