Latest Photo Galleries
Signs of Tension
Published on 04/11/2016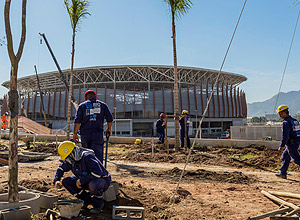 Rio: a City in Metamorphosis
Published on 11/19/2015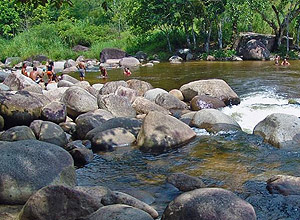 Crystal Unclear: A Future for Water Resources in Brazil
Brazilian Markets
18h19

Bovespa

+0,97%
121.881

16h43

Gold

0,00%
117

17h00

Dollar

-0,77%
5,2720

16h30

Euro

+0,49%
2,65250
Ex-President Lula Will Use Judge Moro's 'Contradiction' in Second Instance Defense
01/18/2018 - 11h13
MARIO CESAR CARVALHO
FROM SÃO PAULO
The defense of former President Lula will use in his trial at the Federal Regional Court of the 4th Region (TRF-4) a seeming contradiction made by Federal Judge Sergio Moro to try to change his sentence - Lula was convicted to nine years and six months in prison.
Lula's defenders say that Judge Moro could not have made a decision on the case after Moro himself stated that resources used to renovate the three-floor penthouse allegedly belonging to Lula have no connection with the embezzlements in Petrobras.
Brazilian Supreme Court Justice Dias Toffoli decided that Moro, who acts in courts in Curitiba, Paraná, can only try cases related to Petrobras.
The relationship between the renovation of the penthouse and embezzlements in Petrobras comprised the core of the accusations prosecutors made against Lula.
In the sentence that convicted Lula on July 12, 2017, Judge Moro said that the resources used to renovate the penthouse – amounting to R$ 3.7 million (US$ 1.1 million) – came from accounts belonging to construction company OAS sent to Lula's party, the PT, "as OAS was hired by Petrobras."
In his sentence, Judge Moro also wrote that the bribes estimated by prosecutors totaled R$ 87.6 million (US$ 26.5 million), equivalent to 3% of the contracts OAS had signed in the construction of refineries such as Abreu e Lima, in the state of Pernambuco, and Getúlio Vargas, in Paraná.
The PT, on the other hand, allegedly received 1% of this total, while OAS used R$ 3.7 million to renovate the three-floor penthouse in Guarujá kept for Lula.
Lula's defense believes that in Moro's sentence there is a direct relationship between the bribes and the OAS contracts signed with Petrobras.
The former president's defense says that, six days after Lula's conviction, as he passed sentences on appeals filed by Lula's defense, Moro fell in contradiction: "This court has never said, in the sentence or elsewhere, that the funds obtained by construction company OAS in the contracts with Petrobars were used to pay for the undue advantages obtained by the former president," he wrote as he rejected the appeals.
If the three appeal judges who will try Lula accept this argument, the case could go back to its initial phase at another federal court.
Translated by THOMAS MUELLO
Read the article in the original language
Ricardo Moraes/ REUTERS
Brazil's former President Luiz Inacio Lula da Silva poses with intellectuals and artists during an event in support of his candidacy for president in Rio