Latest Photo Galleries
Signs of Tension
Published on 04/11/2016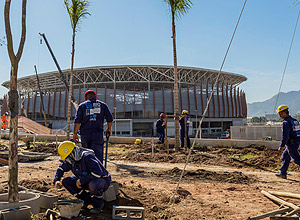 Rio: a City in Metamorphosis
Published on 11/19/2015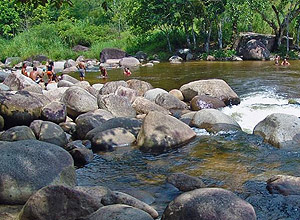 Crystal Unclear: A Future for Water Resources in Brazil
Brazilian Markets
16h08

Bovespa

+1,76%
109.838

16h43

Gold

0,00%
117

16h10

Dollar

-1,16%
5,4420

16h30

Euro

+0,49%
2,65250
Top Judges Receive Housing Allowance Despite Owning Homes
02/01/2018 - 11h19
RANIER BRAGON
CAMILA MATTOSO
FROM BRASÍLIA
Even though they have their own residences in the Federal District, 26 justices from superior courts receive housing allowances from taxpayers for living in Brasília.
With one of the highest salaries in the country - R$32,075 (US$ 10,055) - each of them has their paycheck fattened each month by an additional R$ 4,378 (US$ 1,372) housing allowance, even though some of them have more than one residence registered in their name located in noble areas in Brasília.
Research carried out by Folha in property registries in the federal capital and in the payroll records from the courts revealed that the privilege is concentrated in three of the five courts that make up the top level of the Judiciary: STJ (Superior Justice Tribunal), TST (Superior Labor Tribunal) and STM (Superior Military Tribunal).
The 26 justices that receive the benefit even though they have their own residence represent a little more than one-third of the total number of justices on these three courts and 72% of the 36 justices who have requested the housing allowance.
None of the justices from the STF (Federal Supreme Court) or the TSE (Superior Electoral Court) have requested the benefit (the TSE is composed, in part, by Justices from the STF and the STJ).
According to a resolution from the CNJ (National Judiciary Council), the assistance must be "requested" by the magistrate, or in other words, he simply needs to ask the tribunal for the money.
The President of the STJ, Laurita Vaz, and the Vice-President, Humberto Martins, are among those who receive the housing allowance, while at the same time, own their own residences in Brasília.
The three courts cited in this report (STJ, STM and TST) declared, through their press agents, that there is nothing illegal in the payment of housing allowances for justices who have their own residences in Brasília since this has been upheld by a decision by justice Luiz Fux.
Translated by LLOYD HARDER