Latest Photo Galleries
Signs of Tension
Published on 04/11/2016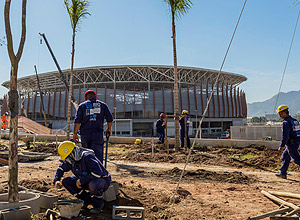 Rio: a City in Metamorphosis
Published on 11/19/2015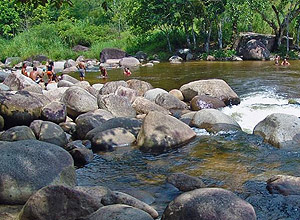 Crystal Unclear: A Future for Water Resources in Brazil
Brazilian Markets
18h23

Bovespa

-2,94%
112.256

16h43

Gold

0,00%
117

17h00

Dollar

+1,67%
5,5110

16h30

Euro

+0,49%
2,65250
Disapproval Increases and Makes Temer Most Unpopular President in Brazilian History
06/11/2018 - 10h49
BRUNO BOGHOSSIAN
FROM BRASÍLIA
The crisis created by the recent truck drivers' strike and the slow recovery of Brazil's economy have made the unpopularity of President Michel Temer increase. A Datafolha survey shows that 82% of Brazilians consider his administration bad or very bad.
The disapproval of President Temer has increased by 12% since April, when he was rejected by 70% of the population. The recent numbers made Temer break his own record as the most unpopular president of the country after it became a democracy again. In September, his rejection had reached 73%.
The study was done by Datafolha on Wednesday, June 6th, and Thursday, the 7th, and shows that after the truckers' strike, only 3% of the people considered the Temer administration good or very good. Fourteen percent believe his administration is average.
Eduardo Carmim/Photo Premium/Folhapress
Brazilian President Michel Temer
Temer's unpopularity grew in all income and education ranges and in all of the country's five regions. In the Northeast, the president is rejected by 87% of the people. In the South and in the Southeast, his disapproval reaches 80%.
Temer began his administration with a 31% rejection rate among Brazilians; this figure rose in the following months after the adoption of a fiscal tightening agenda and news that linked his political group to corruption scandals.
In 2017, after the JBS plea bargain, the president's rejection reached 69%. This number increased slightly after President Temer was formally accused of corruption and leveled off until it started rising again recently.
The survey also shows that the country's Armed Forces are the most trusted institution among Brazilians, although this figure had a small decline.
The number of people interviewed who said they trust the military very much reached 37% – earlier in April, it had been 43%. Forty-one percent said they trust the institution a little, while 20% said they do not trust the Armed Forces at all.
The lowest credibility rates were found for political parties (68% said they do not trust them), the Congress (67%), and the presidency (64%).
The Datafolha survey shows that 14% of Brazilians have much confidence in the country's Supreme Court, while 43% said they trust it a little. Thirty-nine percent do not trust the court. The press has the confidence of 16% of the Brazilian people, while 45% said they trust it a little and 37% do not trust it at all.
Translated by THOMAS MUELLO