Latest Photo Galleries
Signs of Tension
Published on 04/11/2016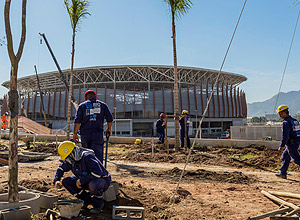 Rio: a City in Metamorphosis
Published on 11/19/2015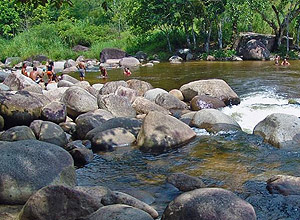 Crystal Unclear: A Future for Water Resources in Brazil
Brazilian Markets
17h34

Bovespa

+1,29%
114.648

16h43

Gold

0,00%
117

17h00

Dollar

-1,08%
5,4540

16h30

Euro

+0,49%
2,65250
Asylum for Snowden
12/26/2013 - 10h43
HÉLIO SCHWARTSMAN
FROM SÃO PAULO
helio@uol.com.br
The ideal situation for Dilma Rousseff's administration would be that Edward Snowden not require asylum in Brazil.
This was the message that the president tried to pass when, using harsh tones, she commented on the case last week. The problem is that all indications are that Snowden will end up filing a formal request, which will require an official response from the presidency.
In a calculation that only considers the immediate interests of the country, there would be no reason to give him refuge. That the former NSA technician would have a concrete offer - information about the scale of U.S. spying - he has already given without demanding anything in return for the granting of his asylum and would create friction with Washington.
At best, it sours our diplomatic relations. At worst, it could lead to significant commercial and strategic losses due to any retaliation that the Obama administration decided to impose on Brazil.
I do not think, however, that this case should be judged exclusively in a pragmatic way. We are also faced with a moral issue and, from this point of view, the reality points out that Snowden is on the right side.
Although he has violated U.S. law (which is not a problem in Brazil), he gave an unequivocal service to governments around the world and U.S. citizens to prove that the level of the NSA eavesdropping not only exceeded the usual parameters of espionage but the limits imposed by the U.S. Constitution as well. It will augment the indications that the policy of collecting and storing data will at least be partially revised.
And, if what Snowden did is positive from the point of view of the principles of the consequences, it would be ridiculous to punish him with a huge prison sentence, which is what awaits him if it takes a step into the U.S.. I am of the opinion that, if he asks, asylum should be granted. It was the White House, after all, who stepped on the ball.
Translated by STEVE HUGHES