Latest Photo Galleries
Signs of Tension
Published on 04/11/2016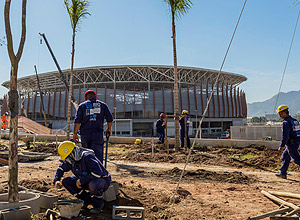 Rio: a City in Metamorphosis
Published on 11/19/2015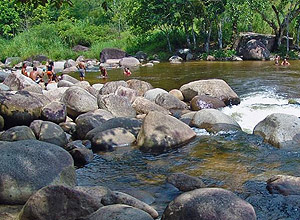 Crystal Unclear: A Future for Water Resources in Brazil
Brazilian Markets
17h34

Bovespa

+1,29%
114.648

16h43

Gold

0,00%
117

17h00

Dollar

-1,08%
5,4540

16h30

Euro

+0,49%
2,65250
Ayrton Senna is the Greatest Sporting Legend According to Poll by Datafolha
05/01/2014 - 10h54
FROM SÃO PAULO
FROM NEWS AGENCIES
Neither Pelé nor Neymar.
To 47% of the city of São Paulo's citizens, the biggest Brazilian sporting legend is the three-times Formula 1 world champion Ayrton Senna, marking the 20th anniversary of his death today.
These are the results of a Datafolha poll. The international idol, who was killed in an accident during the San Marino Grand Prix at Imola, beats other sporting heroes from a range of generations.
Polling more votes than Pelé (23%) and Neymar (2%), Senna was also ahead of Ronaldo (2%), Garrincha (2%), Oscar (1%), Zico (1%), Sócrates (1%), Rogério Ceni (1%) and Romário (1%).
Senna stood out more for the respondents who had a higher educational level (56%) and among the rich (61%). The F1 driver polled more votes also among those who watched his career peak when they were young.
In the 35 to 44 age bracket, 58% of respondents chose the driver while Pelé was the choice of 17% of São Paulo's respondents.
The poll of 798 respondents, commissioned by Grupo Folha's polling institute, was carried out in the city of São Paulo on April 7th.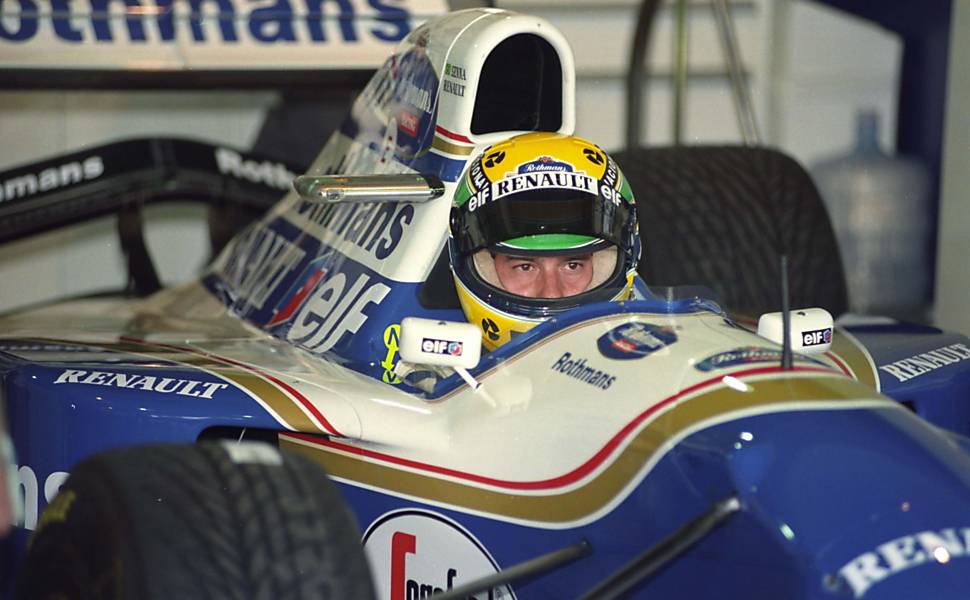 POPULAR AMONG YOUNG PEOPLE
The driver was even remembered by today's youth: those who did not watch his races on Sunday mornings.
Among those aged between 25 and 34, Senna was the idol of choice to 51% while Pelé was chosen by 19%.
To those between 16 and 24 the driver and the "King of Football" are technically tied (34% and 31% respectively) as the maximum margin of error is 4 points to either side.
It is not only a reflection of his relevance as a driver.
According to Mauro Paulino, Datafolha's Managing Director, Senna's popularity among the youth could be also attributed to the efficacy of the work done to maintain his image, which includes publicity campaigns commissioned by the Ayrton Senna Institute, tributes offered by business partners and products linked to the driver.
No other sports personality was able to match the driver's two-digit mark in the poll.
"Senna has reached the status of myth", Paulino said. "The fact that he died while still in action during a live transmission on May 1st contributed to this."
According to the Managing Director it is also a generational point: more people saw Senna in action than they did Pelé. "In Senna's time there were many more live transmissions than in Pelé's time, when the media wasn't so developed", Paulino said.
Senna's position at the top of the poll is independent of respondents' educational levels or monthly household income. It overtakes Pelé in every scenario.
Among those who have formal education up to elementary level, Senna is preferred by 40% as opposed to 56% by those with higher education.
He is also the idol of 46% of São Paulo citizens that earn up to R$3.620 (US$ 1,617) and of 61% of those that earn over R$7.240 (US$3,234).
TRIBUTES
Both fans and relatives of the driver, who died aged 34 years old, took part in mass at Imola yesterday. Also present at the ceremony were the members of Roland Ratzenberger's family, the driver who died during the training session for the San Marino Grand Prix one day before Senna.
The Brazilian driver's bust was unveiled at the circuit, not in use for F1 races for many years.
A revolving exhibition about Senna's life will be opened today in Ribeirão Preto, in the State of São Paulo's countryside. Organizers plan to take the exhibition across Brazil.
There will be publicity campaigns by the Ayrton Senna Institute, run by the driver's sister Viviane, and products release linked to his image as part of the anniversary commemorations. They include a Brazilian night at Monaco on May 17th where Viviane and Bruno Senna will attend.
Translated by CRISTIANE COSTA LIMA