Latest Photo Galleries
Signs of Tension
Published on 04/11/2016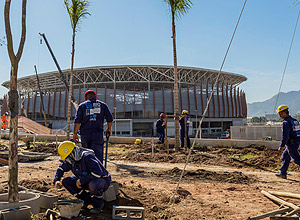 Rio: a City in Metamorphosis
Published on 11/19/2015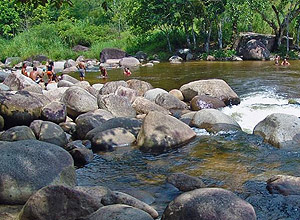 Crystal Unclear: A Future for Water Resources in Brazil
Brazilian Markets
17h34

Bovespa

+1,29%
114.648

16h43

Gold

0,00%
117

17h00

Dollar

-1,08%
5,4540

16h30

Euro

+0,49%
2,65250
Senna Aide: Ecclestone Continued Grand Prix After Driver's Death
05/02/2014 - 09h16
On the 20th anniversary of three-time FI World Champion Ayrton Senna's death, Betise Assumpção, his advisor at the time, published a text on her website relating what happened on May 1, 1994, in the town of Imola.
The text touches upon the communications between Senna's family members, the FIA, Bernie Ecclestone and the official doctor on duty that day.
She was moved to write by the anniversary, she told UOL (the group that edits Folha), and wanted to tell her story of that dramatic moment.
Assumpção told how she heard an exchange between Ecclestone and the doctor Sid Watkins, in which they said that Senna had died out on the track. She explained that their interpretation of the situation was that Senna "wouldn't survive", despite still having a pulse.
Assumpção also revealed how F1 boss Bernie Ecclestone summoned Senna's brother, Leonardo, to break the news personally following the accident. Ecclestone first spoke to Assumpção, wanting to know how to handle the situation, as Leonardo did not speak English.
The conversation happened with Assumpção present, in a private room. Ecclestone didn't mince words: "He is dead," he said. Assumpção translated the news for Leonardo. "Leo, I'm very sorry to have to tell you this, but he is saying that Ayrton is dead," she said, before embracing Leonardo, who broke down in tears.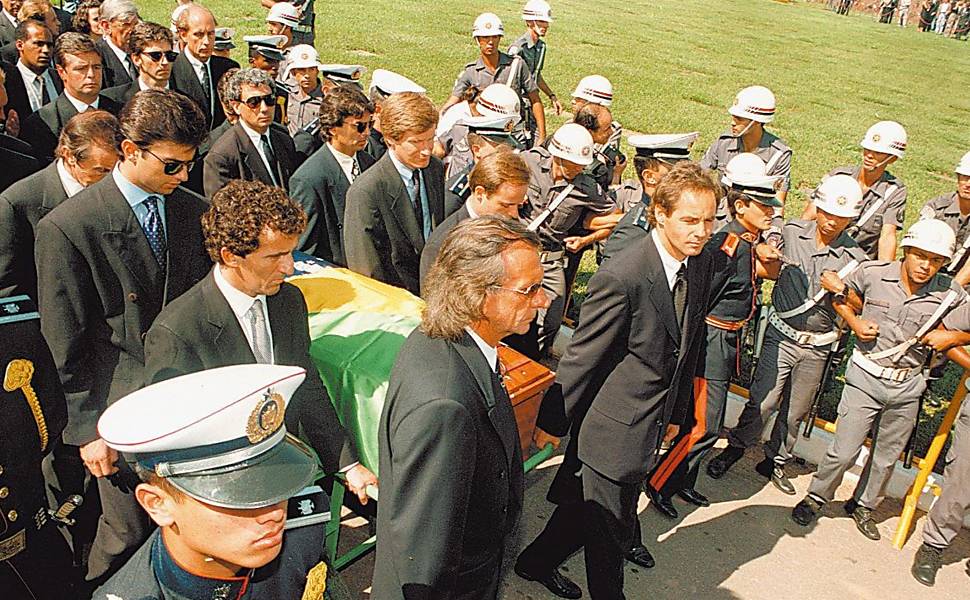 "But we're only going to announce this later, so as not to stop the race," Ecclestone added. Assumpção tells how Leonardo entered almost into a state of panic, wailing and trembling. She tried to calm him down, so that he could relay the information to his parents in Brazil.
"Leo, I'm really so sorry," she said. "Really I am. I don't know what else to say to you, but there is one thing you have to do. You need to compose yourself and call your parents in Brazil. They must be frantic, and it can't be me who gives them the news. They have to hear it from you. It will be better for them if it comes from you."
Ecclestone offered the phone in his motorhome for the call.
Bernie Ecclestone has always denied breaking the news to Leonardo. Ecclestone claims that what he actually said was "He's got a bad bump on his head," which led to a translation error on Assumpção's part between the phrases "his head' and 'he is dead."
Martin Whitaker, F1 press secretary, was soon on the scene. He spoke briefly to Ecclestone and then spoke to Assumpção. "What I told the press was that Ayrton had some wounds to his head and was taken to hospital," he said.
Assumpção objected. "Bernie had just told us that Ayrton is dead." But Whitaker insisted. "No, what I have just told the press is that he has some wounds to his head."
"Martin, I don't think you understand the sensitivity of the situation. Leo has already told his family that Ayrton is dead. They're trying to come to terms with enormous pain," said Assumpção. "Betise, I understand that," said Whitaker. "But I just told the press that he went to hospital with head wounds. I did not say that he is dead."
"I left," said Assumpção, "and went to tell Leo what was happening. He called Brazil again and told his mother Neyde and his father Milton. I spent the next five hours translating, organizing, relaying messages and trying to deal with the hope and the pain of Leo in the hospital, and the family in Brazil. It was only when Dr. Sid Watkins arrived that everything became clear."
Assumpção relates the conversation she had with Watkins, F1's head doctor. He was first on the scene after the crash and carried out a tracheotomy on Senna at the racing circuit, in order to help his breathing.
"Betise, there's no hope," the doctor said. "He was already dead out on the track." He also described to her the details of the fatal injury to the driver's head.
Translated by TOM GATEHOUSE