Latest Photo Galleries
Signs of Tension
Published on 04/11/2016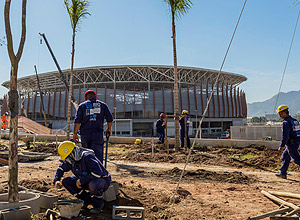 Rio: a City in Metamorphosis
Published on 11/19/2015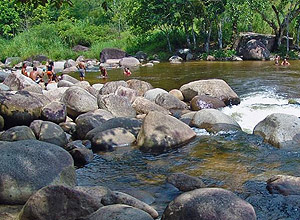 Crystal Unclear: A Future for Water Resources in Brazil
Brazilian Markets
17h32

Bovespa

-3,34%
102.276

16h43

Gold

0,00%
117

17h00

Dollar

+0,53%
5,5950

16h30

Euro

+0,49%
2,65250
"Uruguay Will Not Be a Land of Free Marijuana," Says Mujica
12/02/2013 - 09h22
LUCAS FERRAZ
SPECIAL ENVOY TO MONTEVIDEO
Sitting in his house in the countryside near Montevideo, José Alberto Mujica Cordano philosophizes: "People are not worried about logic in their conduct."
And there is no logic that can explain why this 78-year-old went down in history as the man who transformed Uruguay into the first country to regulate the production and sale of marijuana.
He says he has never smoked marijuana. "I don't defend it, I wish it didn't exist. No addiction is good. We are regulating a market that already exists. We can't close our eyes to it. Repression has failed."
Jokingly imitating someone under the effect of marijuana, he guarantees the country will not become the land of "free marijuana."
"We are asking the world to help us with this experience, which will allow the adoption of a social and political experiment to face a serious problem - drug trafficking," he says. "The effects of drug trafficking are worse than those of the drugs themselves."
Already approved by Congress, the bill that regulates marijuana also allows license-holding users to plant it at home. The government says that if the country's 200,000 users want to come out of hiding, they will have to register to have limited access to the drug.
The prerogative will be restricted to Uruguayans and those residing in the country, a way to prevent 'marijuana tourism.'
As a country with a liberal tradition, where smoking marijuana isn't a crime (unlike Brazil), Uruguay began discussing the regulation more than ten years ago.
"We proposed the bill because of Uruguay's traditions. From 1914, 1915 to the 60s, alcohol was monopolized by the government. We produced and sold our own grapa, cachaça and rum for over 50 years. It was for a greater good and the money went to public health care. That's what we are doing now."
Mujica cites other groundbreaking actions adopted by the country of little more than 3 million inhabitants, such as the regulation of prostitution, the woman's right to divorce and the option to become a secular state. All these measures were taken at the beginning of the 20th century.
He says that, if there are any shortcomings or negative results in the regulation process, the government will go back on its decision.
He told Folha that one of the measures to restrict the circulation of marijuana in Uruguay is to imprint a singular genetic code in the plants. "It will be possible to identify our plants genetically," he says.
Translated by THOMAS MUELLO
Read the article in the original language
Felix Lima/Folhapress
"I don't defend it (the marijuana), I wish it didn't exist. We are regulating a market that already exists," said José Mujica in an interview with Folha