Latest Photo Galleries
Signs of Tension
Published on 04/11/2016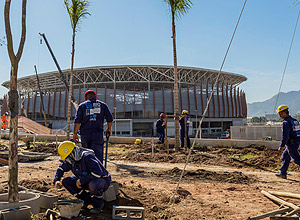 Rio: a City in Metamorphosis
Published on 11/19/2015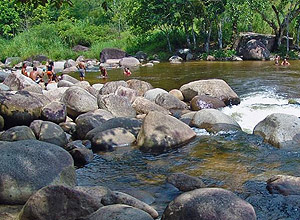 Crystal Unclear: A Future for Water Resources in Brazil
Brazilian Markets
18h19

Bovespa

+0,05%
85.764

16h43

Gold

0,00%
117

17h00

Dollar

-1,02%
3,6820

16h30

Euro

+0,49%
2,65250
Within a Week of the Election, Aécio Neves and Dilma Rousseff Avoid Personal Attacks During Debate
10/20/2014 - 11h21
CÁTIA SEABRA
DANIELA LIMA
MARINA DIAS
JOSÉ MARQUES
FROM SÃO PAULO
NATUZA NERY
GUSTAVO PATÚ
RANIER BRAGON
FROM BRASÍLIA
Acting according to the results of their own polls, that showed the rejection to an aggressive behaviour, both presidential candidates adopted a more constructive tone in last Sunday's (19) debate, on Record TV. It was the penultimate before the rounoff.
Instead of trading personal accusations of nepotism and ethical failures, Dilma Rousseff (PT) and Aécio Neves (PSDB) discussed, in the first 30 minutes of the event, topics like inflation, unemployment and public security.
However, they focused on mutual criticism to performance of either managements, without showing a detailed presentation of what they actually intend to do.
The alleged corruption in the state run oil company Petrobras was again a subject of the debate, but this time it was discussed with different vocabulary. Rousseff and Neves replaced words like "lies"and "levity"- used many times on the previous debate (Thursday 16) - for others such as "shocking".
After last Thursday's (16) virulent debate, PT stated that Neves was overly aggressive with Dilma- she even felt sick moments after the event. The episode led Neves' marketers to advise him to lower his tone.
PT had already detected in their own polls the rejection of the belligerent tone used by Rousseff, who suggest her rival opponent drove under the influence of alcohol and drugs when he was caught by the police in 2011 and refused to blow the breathalyzer.
The change also occurred after the TSE (Superior Electoral Court) decided to ban the advertisements containing mutual attacks, in an attempt to force a constructive campaign.
During Sunday's (19) clash, Neves addressed the Petrobras scandal at the end of the first block. He referred to Rousseff's declaration given right before she recognized there has been misuse of State resources.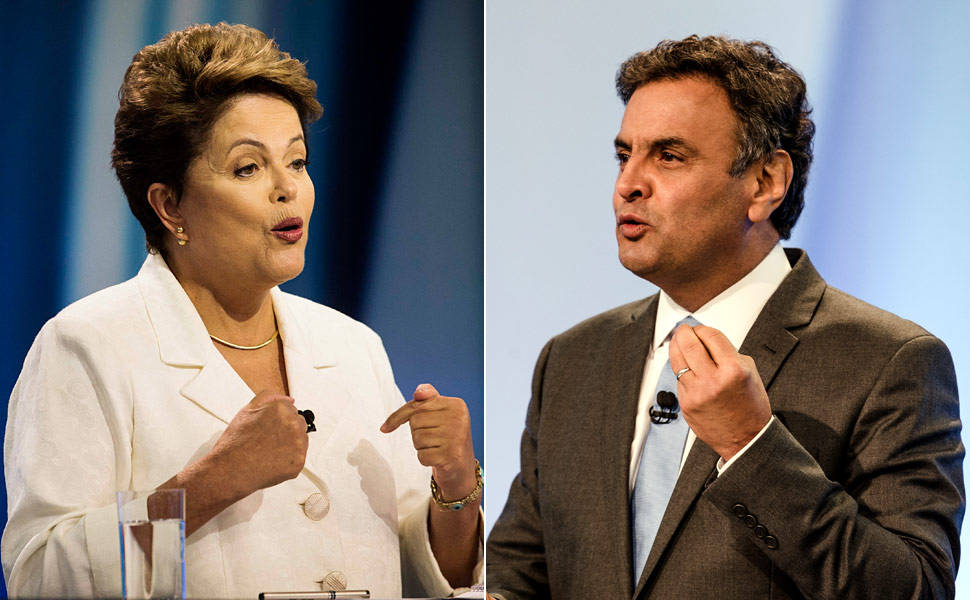 He asked if she trusted PT's treasurer, Joao Vaccari Neto, appointed by former Petrobras director Paulo Roberto Costa and the currency dealer Alberto Youssef as a member of the scheme. The two argued to justice that Vaccari was the party's link with the scheme. Vaccari and PT denied.
Rousseff responded that Costa has also accused former PSDB President Sérgio Guerra, who died this year, of receiving kickbacks to muffle an investigation.
"This is what I believe: there is evidence of misuse of money. Now, what nobody knows, neither you nor I, is how much and who did it", said Rousseff.
Neves replied with irony: Saturday's declaration, stating there was misuse of money turned into "evidence of deviation". And he attacked his opponent. "Once again you didn't demand an investigation. How sad is a country where the President is the one who decides who should be investigated. It may work in some dictatorships, but not in Brazil. Actually, the institutions should be the ones to investigate."
When discussing the best way of managing Petrobras, Rousseff said "candidate, you're funny", accusing his party of having intentions to privatize the state run oil company. According to her, that is a priority of PSDB: "If I was a Central Bank, Caixa Econônica Bank or BNDES employee, I'd be worried."
In 2006 and 2010, PSDB was also accused of intending to privatize the main Brazilian state-run companies.
ECONOMY
One of the most discussed topics was the country's economy. Rousseff reinforced her campaign strategy of labeling her opponent as a representative of a political group that, once in power, will take Brazil to unemployment and wage decrease.
Neves, on the other hand, highlighted his propaganda, stating Brazil wants to change while PT and Rousseff simply make a debate about the past, lacking new projects.
Rousseff fired back, attacking Armínio Fraga, former president of Brazil's Central Bank, and the Finance Minister appointed by Neves in case he wins: he is the "chef" of the old recipe to stop inflation: "recession, recession, recession".
"Candidate, you always liked planting inflation to harvest interest; that was always your policy and the way you ruled Brazil. You and Fernando Henrique were the government leaderships at that time. So, candidate, don't be evasive, you are also responsible for the current situation and must be accountable for it", replied Rousseff when Neves argued he has not rule Brazil yet, despite her efforts of convincing the audience.
Rousseff called her rival a pessimistic due to his forecast of growth of 0.3% this year. This is the consensus estimate among market analysts and the International Monetary Fund. The Central Bank projected 0.7%.
At the end of the debate, Neves was the most applauded by the allies present at Record TV Studios. The last presidential debate- there were five in the first round and three before the runoff -will be held on Friday (24), on Globo TV.
Translated by JULIANA CALDERARI