Brazil's southeastern states (São Paulo, Rio de Janeiro, Espírito Santo, and Minas Gerais) offer great options for visitors interested in exploring nature, but who lack much experience with hiking.
Trekking instructor Henrique Boney, 42, from the Mountaineering Association of São Paulo, recommends five parks great for beginners.
His suggestions all offer self-guided trails with well-signalized paths. As a safety measure, Boney recommends the tourist to inform someone else when they are supposed to be back from the hike. "That way, if an emergency happens and you are delayed, someone will suspect and send for rescue," he explains.
Serra dos Órgãos
Rio de Janeiro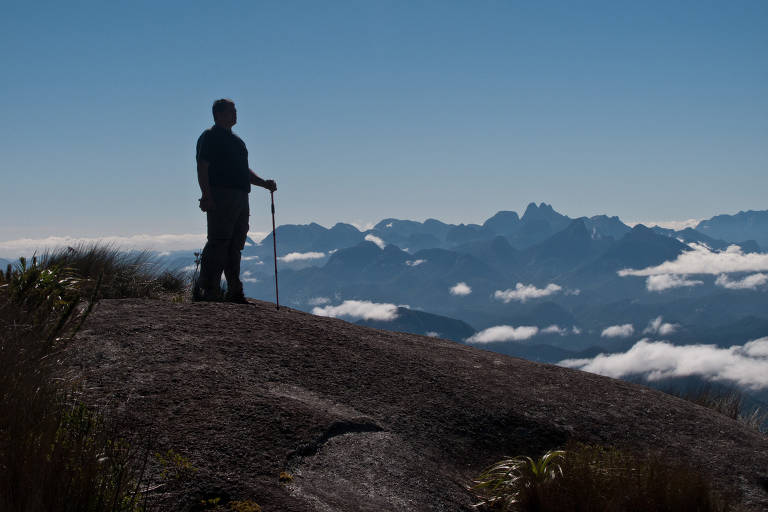 Visitors oversees Rio de Janeiro at Pedra do Sino, along with the Petrópolis-Teresópolis trail at Serra dos Órgãos
Fabiano Silva/Divulgação
The trail to cross the mountain range is 20.5 miles (33 km) long, and the journey takes three days. Visitors can bring their tents or rent one in the park (US$ 8/R$ 32). There is also an option of spending the night in a cabin (US$11/R$ 43 in a bunk bed). Admission to the park costs US$4.6/R$18 per person.
Bocaina
São Paulo and Rio de Janeiro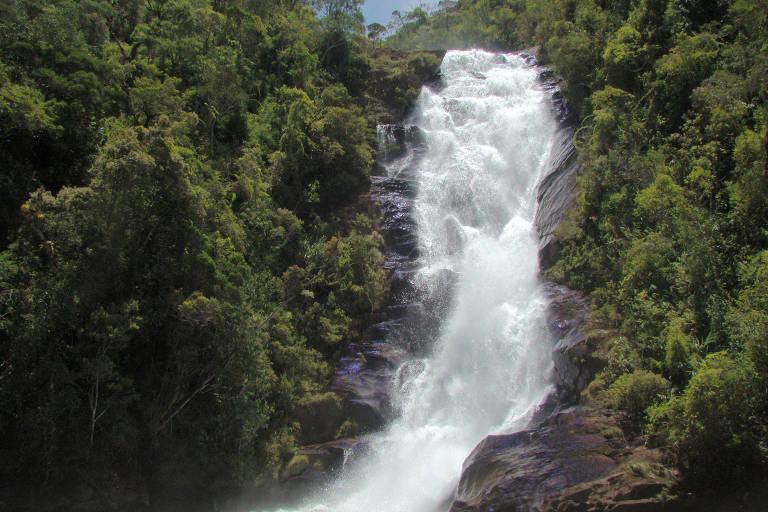 Santo Isidro Waterfall, one of the attractions of Serra da Bocaina National Park, located in the border of São Paulo and Rio de Jaina
Flickr
The park's best-known trail is the Mambucaba, also known do Ouro. It is 31 miles (50 km), and it takes three days. Along the way, there are beautiful waterfalls like Santo Isidro. Admission is free.
Serra do Mar
São Paulo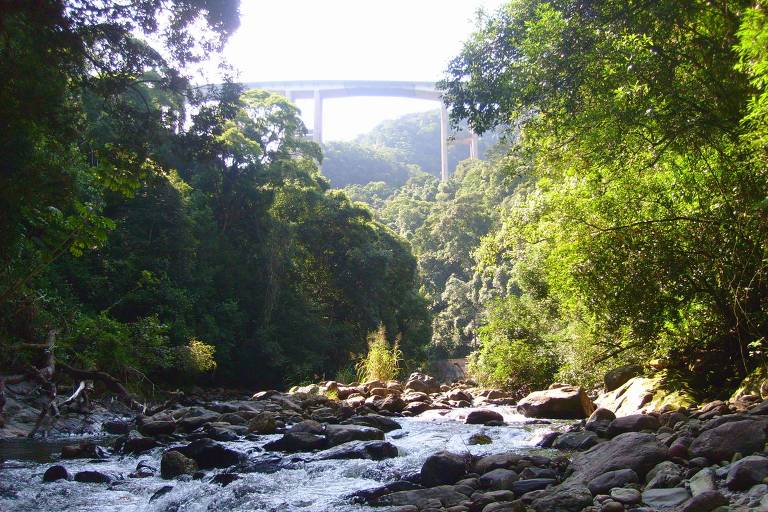 Passareúva river, at the Itutinga-Pilões division with Serra do Mar State Park, in São Paulo
Wikimedia Commons
Rio Passareúva, no núcleo Itutinga-Pilões, que faz parte do Parque Estadual da Serra do Mar, em São Paulo
The state park is so large it is divided into sections. The best-known are Bertioga, Santa Virgínia, and Itutinga-Pilones. There are more than 50 trails, such as Trilha da Água (Water Trail), with 3.3 miles (5.4 km). Admission costs US$ 8/R$ 32.
Caparaó
Minas Gerais and Espírito Santo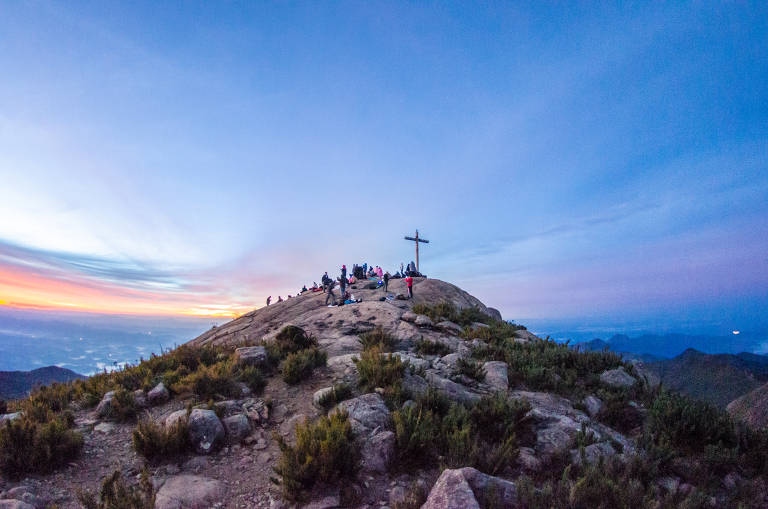 Pico da Bandeira, one of the highest in Brazil and the main attraction of the Caparaó National Park, on the border between Minas Gerais and Espírito Santo
Wikimedia Commons
The park is home to Pico da Bandeira, the third highest point of Brazil (2,892 m). Coming from Minas Gerais, the trail is 4.3 miles (7km) long; from Espírito Santo, it is 2.8 miles (4.5km) long. Admission is free.
Itatiaia
Rio de Janeiro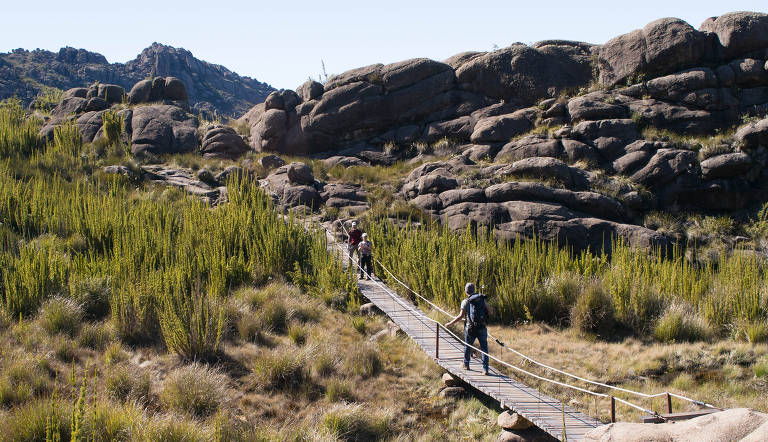 Trail that leads to Agulhas Negras Peak, at Itatiaia National Park, in Rio de Janeiro
Wikimedia Commons
There are three main trails: Serra Negra (20 miles/32 km), Rancho Caído (17 mile/27 km) and Ruy Braga (14 miles/22 km). Each one takes about three days.
Translated by NATASHA MADOV

Read the article in the original language